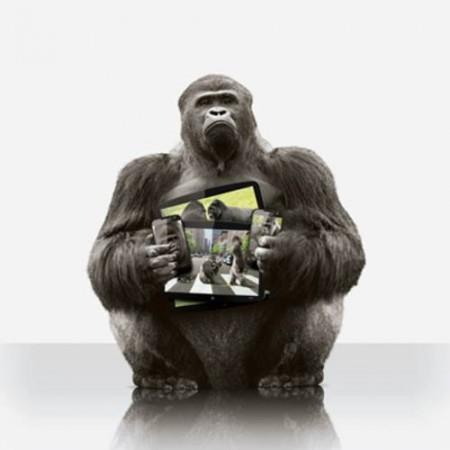 There are so many smartphones in the world that it's hard to even keep a track of them all. But have you thought about the one thing that connects them all – be it the iPhones or any Android-powered smartphones?
It's the glass that sits on top of the display, and one name that's synonymous with it is Corning Gorilla Glass.
When running down the specifications of any smartphone, you'll find the name Gorilla Glass appearing most of the time. Corning's journey to the top has been as eventful, as any success stories you hear about multi-billion-dollar companies that were once just a startup.

Corning Gorilla Glass does not protect just smartphones: You'll find the tough glass solution on other electronics including tablets, media players, televisions, smartwatches and more.
Back in the day, Corning wasn't as popular until some historic events took place that shot its growth through the roof.
Since Gorilla Glass isn't usually the spotlight of a new product launch, we know little about the company that's constantly innovating tech to protect the most important part of electronic equipment – the displays. Why important? Ask any iPhone user about the importance of the safety of their device's display.

Here are some interesting facts about Corning Gorilla Glass, which turned 10 (or should we say X) this year.
Corning was probably one of the few companies to know about the first iPhone in 2007.
In 2007, Steve Jobs called Corning's CEO Wendell Weeks, asking him to create a glass cover for a new Apple product that would resist scratches and breakage.
Since then, Corning Gorilla Glass has been used on more than 5 billion devices from 40 major global brands.
The amount of glass Corning has delivered over the last decade is equivalent to the size of 28,000 football fields. That's a whopping 58 square miles or 150 square km of Gorilla Glass.
Corning's latest Gorilla Glass 5 can withstand a 1.6-metre drops on rough surfaces up to 80 percent of the time. (There's one out of five times when it would actually get damaged)
Corning has been around for over 165 years, and besides Gorilla Glass it has made missile domes, telescope mirrors, optical fibre and more.
Here's an example of Corning's experience in glass making: It is known to make glasses tough enough to fit in the space shuttle windows. We'll let you do the math.
All those exploding Samsung Galaxy Note 7s were the first devices in the market to sport Gorilla Glass 5. Not the ideal start for a new product, is it?
If you see your car's dashboard in future made of glass, remember to thank Corning.
In the next two or three years, Corning has committed to develop a thin and light piece of glass that's virtually unbreakable. Imagine the satisfaction this will bring to all smartphone users!