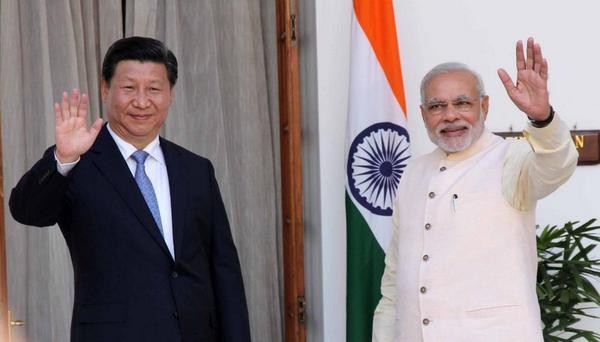 Look who's copying India! On a day when Prime Minister Narendra Modi launched the 'Make in India' campaign to attract foreign investors, China sought to reaffirm its well-known 'Made in China' label.
The Chinese immediately countered India's new campaign launched on Thursday, seen as a threat to China's established manufacturing dominance, with a decision by the Chinese central government seeking to encourage high-tech imports and research and development (R&D) to upgrade the 'Made in China' tag, Press Trust of India reported.
While China is known to be a global manufacturing hub, in India, manufacturing contributes only 15% to the total GDP at present.
Modi's vision under the 'Make in India' campaign is to bring in FDI and business to India to develop the country into a world-class manufacturing hub. The Modi government has promised a more flexible environment for businesses and investments, and has also dedicated a separate forum to address the needs of investors.
Meanwhile, the Chinese government, in its new campaign, has announced a host of tax concessions to encourage companies to upgrade their equipment. Companies in China that bought new R&D equipment and facilities after 1 January or possess minor fixed assets will have taxes reduced based on value, according to a decision by the Cabinet, presided over by Premier Li Keqiang.
The government also announced tax deductions in several sectors for imports of high-tech equipment. These sectors include aviation, bio-medicine production, manufacturing of railway and ships, electronics and instrument production.
This move by China that coincided with the Indian government's campaign indicates that China is closely watching the new government under the leadership of Modi, who has time and again said that he would work to bring India's economic growth on par with China's.
China's economic growth, based largely on small- and medium-sized enterprises, has propelled it to become the second largest economy in the world, and China has become the manufacturing hub of the world, with even leading technology companies outsourcing their manufacturing processes to the East-Asian giant.
While India has a lot of catching up to do in the manufacturing sector, the Modi government's policies to bring in FDI and businesses to India may soon lead to a boom for the sector in India.