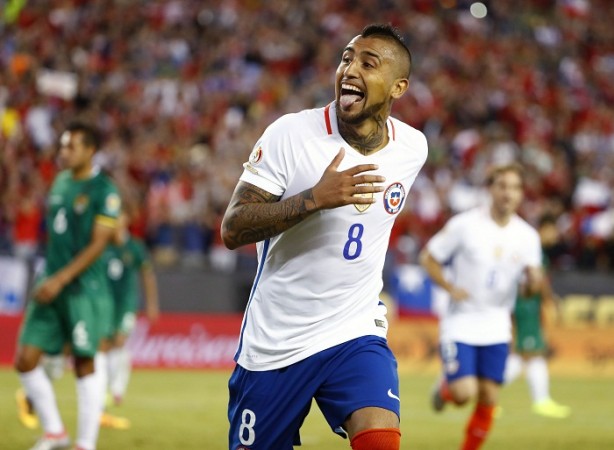 The Copa America 2016 has boiled down to the last day of the group stages, with one spot left for the quarterfinals. Seven team have already qualified, and the final entrant will be decided when Chile face Panama in an important encounter in Philadelphia on Tuesday.
The equation is simple for both teams, win and book their Copa America 2016 quarterfinal spot. Chile can even progress into the round of 32 with a draw against Panama as they enjoy a superior goal difference.
Despite Chile having that advantage, they will be keen to defeat Panama, and head into the knockout stages as a confident unit. Defending champions Chile, who were superb in the last edition of the Copa America at home, have not played their usual fluid game, losing 2-1 to Argentina, and managing a late equaliser to get past Bolivia in their last match.
With such below par performances, Chile will be under pressure to deliver against Panama, who will go all out, and try to show Chile the exit doors. With teams like Brazil and Uruguay already knocked out of the competition, Chile will not want to become another giant team to fail in the group stages.
Though Panama are a robust side, they will need to show some courage when players like Arturo Vidal and Alexis Sanchez will look to inspire Chile with their individual brilliance.
Vidal has been one of the best players for Chile in Copa America 2016, and will be hoping for another great performance in his national colours. If Vidal and Sanchez link well, Chile should win the match with ease, but the Bayern Munich player believes they need their players to shine when they come against Panama's physical players.
"Panama are physically very strong," goal.com quoted Vidal as saying to Radio Cooperativa. "We are going to better prepare for the game and hopefully will be able to show all the quality we have. These matches are very difficult, you have to keep improving, starting now."
Panama are going to miss some of their players, who featured against Argentina in the last game. Felipe Baloy, Armando Cooper, and Blas Perez received their second Copa America 2016 yellow, thus ruling them out with suspension for this important encounter. With such players out, Chile's work might have become easier.
Panama coach Hernan Gomez is aware of the threat Chile possesses, and believes the defending champions have a huge advantage in the last group game.
"Chile has an advantage in every way," he said.
"They are the champions, and have greater experience in tournaments. They are one of the best teams in the world in recent times. But we will not change our style."
Where to Watch Live
Chile vs Panama is set for an 8 p.m. ET (1 a.m. BST, 5.30 a.m. IST) start. All the live straming and TV options are below.
India: TV:Sony ESPN and Sony ESPN HD. Live Streaming:Sony Liv.
Mexico: TV:Univision, TDN, Azteca.
USA: TV:Fox Sports. Live Streaming:FoxSoccer2Go.
South America/Latin America: TV:DirecTV. Live Streaming:DirecTV live.
Brazil: TV:SporTV.
UK: TV:Premier Sports. Live Streaming:Premier Player.
Canada:Univision.
Australia, France and Spain: TV:Bein Sports. Live Streaming:Bein Sports Connect.
China and Hong Kong: TV:PPTV Sports and LeTV.
Singapore:Singtel. Live Streaming:Singtel Go.
Thailand:TrueSport 1.