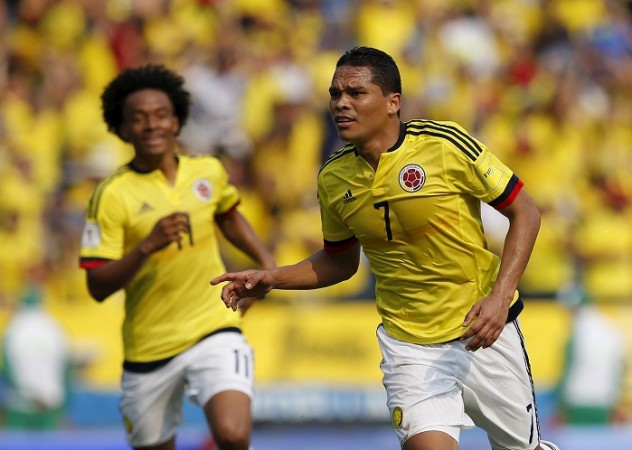 The first edition of Copa America took shape in 1916 in Argentina, thus marking 100 years of the competition as well this year, which will witness a special edition of the tournament in the U.S. It is for the first time that the competition is being played outside of South America, giving U.S. fans a reason to cheer as the likes of Lionel Messi, Gonzalo Higuain, Philippe Coutinho, Luis Suarez, and others will entertain fans from June 3-26.With such quality stars, the competition is expected to be lively.
There are 16 teams in Copa America 2016, divided into four groups, with top two teams progressing through to the knockout stages. Each and every team have to play some quality football to reach the quarterfinals of the Copa America.
Group A preview: This is one of the toughest groups in the Copa America, with Colombia a huge favourite, but other teams like U.S., Costa Rica and Paraguay are a strong team as well. In fact, this might be one group, where all four teams look decent to qualify for the quarters.
The U.S.
The hosts always enjoy a good advantage over other teams, and their fans will hope to see their team reach the knockout stages, at least. But, it is not going to be an easy task with teams like Colombia, Costa Rica and Paraguay in their group. Coach Jurgen Klinsmann has a mix of young guns and senior players, who need to gel as a unit in the tough group. They have some established players like Brad Guzan, Jermaine Jones and Kyle Beckerman, who will need to shoulder more responsibility. There is huge pressure on Klinsmann, who has already expressed his target of reaching the last four. The former German player will hope that his players will rise to the occasion.
Colombia
Colombia are the strongest team in the group, despite players like Radamel Falcao and Jackson Martinez not picked for the Copa America. Colombia are expected to top the group, and qualify for the quarters. Colombia will depend on their star players like James Rodrigues and Carlos Becca, as the duo have proved themselves at both the club and international level. Coach Jose Pekerman will want all his players to shine, along with the duo in the US. They have been out of colour of late, but they do have the talent and skill to win their second Copa America, after their triumph in 2001.
Costa Rica
The 25th-ranked team in the world best performance has been a quarterfinal finish in 2001 and 2005, and will be keen to better that performance. But their main objective will lie in squeezing out of the group, and finish in top two, which does not look easy. Their progression in the competition will more or less depend on their striker Joel Campbell, who can use his skill and pace against his opponents, to score goals. But football is not a one man game; hence other players also need to play at a similar level to defeat teams like U.S. and Paraguay. They will also look forward to the services of Keylor Nevas, who is their star goalkeeper.
Paraguay
Paraguay have always been a solid defensive unit, making life difficult for opponents to score goals, and their ploy might not change this competition as well. Their coach, Ramon Diaz, should make some clear strategies, depending on their opponents, which makes it rather very interesting in the group. They will mostly rely on their counter-attacking ability, where Dynamo Kyiv player, Derlis Gonzalez will need to shine. With Colombia being tagged as favourites, Paraguay, if they play quality football, can get the better of Costa Rica and US, and reach the last eight.