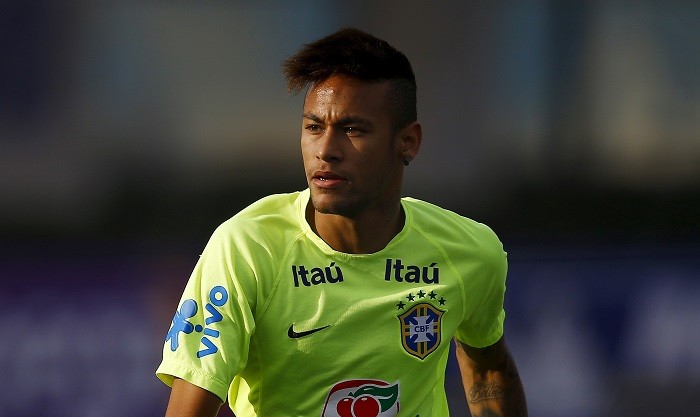 Brazil will have to carry on their Copa America 2015 campaign without their talisman forward Neymar.
Neymar was handed over a red card after their match against Colombia, which the Selecaos lost 1-0. Neymar had seen a yellow card during the first match against Peru.
He was involved in a banter with a Colombian footballer and subsequently banned for four matches. It also meant his exit from the Copa America 2015. Even if Brazil reach the big final, he will not be able to play because of the ban.
Brazilian Football Confederation had decided to appeal against Neymar's ban but on Monday they decided to accept the suspension that has ruled the Barcelona forward out of the tournament.
"After a meeting that took place this Sunday night between Neymar and Brazil's coaching staff, it was decided that CBF will accept Conmebol's decision that suspended the player for four matches and therefore ended his Copa América campaign.
"The Brazil coaching staff is sorry for the loss of another important player for this year's competition. Neymar will leave the Brazilian delegation that is concentrated at the Sheraton Hotel in Santiago this Monday," read a statement released by the Confederation to the media.
Meawhile, Brazil have already made it to the quarter final stages of the Copa America 2015 after their 2-1 victory over Venezuela on Sunday. Selecaos will be up against Paraguay in the quarter finals and Dunga's men are desparate to prove the point that the men in yellow can also win without the services of their favourite player. But before leaving the team, Neymar made it a point to wish good luck to his team for the rest of the Copa America campaign.
"I waited with great faith and hope until now for the possiblity of still being able to play for Brazil at this Copa América. Unfortunately it will not be possible.I know that my presence in the group is important, but the other players now more than ever must completely turn their thoughts to the upcoming matches. Regardless of where I will be from now on, I will always be with the Seleção, but staying here just training is killing me inside. It would be joyless.
"It is very bad to train without preparing myself for something and this situation could lead me to an accidental injury which would make it even more difficult. Staying with the squad could lead to concentration issues and would distract from the main objective of winning the competition. I apologise to my colleagues for getting myself into this situtation. Good luck Brazil!" Neymar said on his Instagram account.