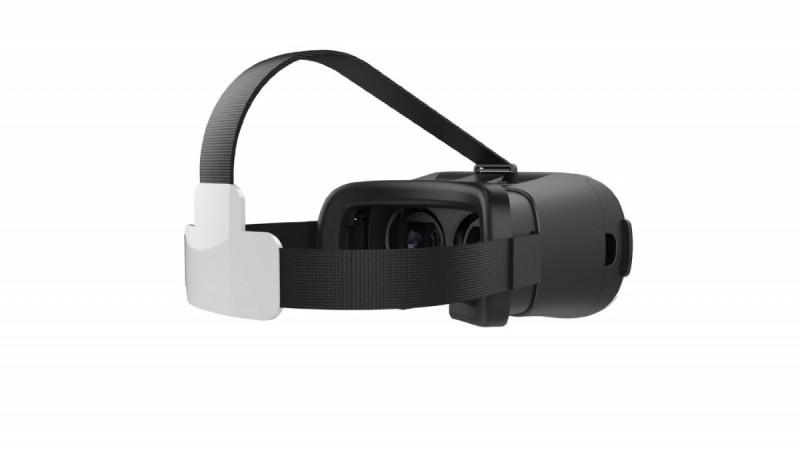 Coolpad is the latest entry into the virtual reality space. The global VR market is on the brisk of massive expansion and a recent report estimated the market's worth at $120 billion by 2020 in India alone. This has garnered attention of major electronic giants such as Samsung, HTC and also growing tech companies such as OnePlus and Lenovo.
Coolpad is also betting on virtual reality with its latest VR headset, dubbed as Cool VR 1x. Like the ones offered by OnePlus (LoopVR) and Lenovo (AntVR), Coolpad VR 1x requires a smartphone to play virtual reality content. Coolpad VR 1x is available exclusively on Amazon India for just Rs. 999, offering an affordable option for those who wants to experience VR without breaking the bank.
"With visual reality being the new fun gadget for the Y generation and fast catching up with youth, we are eager to enter this space and offer the 'Cool VR' to our fans," Syed Tajuddin, CEO of Coolpad India, said in a statement. "This launch is in line with our strategy to bring Coolpad's accessories to the Indian market and we will be soon unveiling other products in this growing segment such as Power Bank and Smart Watch by 2016."
Coolpad Cool VR headset is compatible with all Coolpad smartphones, including Max, Note 3 and Note 3 Lite, as well as other smartphones with screens measuring 4.7- to 5.7-inches, at least 1080p resolution and mandatory gyroscope sensor. The headset also has customizable lenses to adjust the focal length and object distance for comfortable viewing experience.
Considering the company's line of products, the new smartwatch and power bank will be competitively priced despite good quality. We have reviewed all Coolpad smartphones and found the Max to be the only one which is priced higher. But the company has justified the price tag with premium features, but there is a lot of competition in that price range from OnePlus, Xiaomi and LeEco.
Coolpad did not reveal when exactly the new accessories will be launched, but we are expecting to hear from them soon enough.