Coolpad's new budget offering — Note 5 Lite C — is best described in a single word: Dependable. It has quite a few things going for itself when it comes to look and feel, but the trade-off is also there.
As for the performance, there is little more you can ask from a phone that costs Rs 7,777, has technologies like the fingerprint sensor, and runs Android 7.1 Nougat.
Here is the review.
The specifications
Coolpad Note 5 Lite C has a body with a metallic finish, a 5-inch HD display and a fingerprint-sensor just below the camera module.
It features an 8MP camera on the rear with f/2.4 aperture and an LED flash, and a 5MP front camera with the same aperture.
A Snapdragon 210 quad-core chipset with 2GB RAM and 16GB expandable storage (up to 64GB) can be found under the hood, helping run the Android 7.1 operating system.
The battery size is a decent 2,500 mAh, and the phone also boasts of 4G LTE connectivity.
Look and feel
Coolpad Note 5 Lite C has a touch of elegance to it. The metallic finish on the back and the thick glass on the front make for some stylish looks.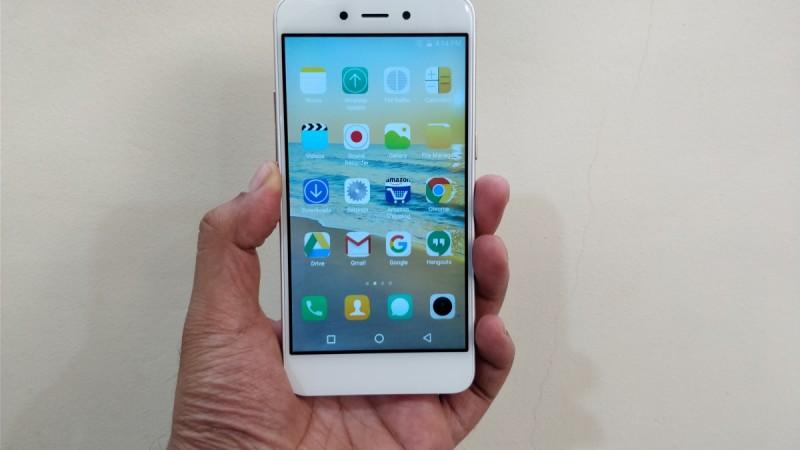 However, the presence of the navigation buttons within the screen reduces the area on which apps can be run. This especially ranks, given the wide bezel on the front-bottom that seems to have no purpose but to help house some internal components.
The dual speakers at the bottom on both sides of the charging point add to the aforementioned elegance, and Coolpad seems to be improving its design-language with each passing phone.
Performance
The Snapdragon 210 quad-core is a basic-level processor, that does not do justice to the 2 GB RAM. As a result, even basic functions like scrolling through the menu leads to lag from time to time.
While the Android 7.1 OS makes for some smooth navigation, any stress on computing power seems to slow the system down overall.
Thus, while lighter-weight apps run effortlessly, even relatively middle-weight games like Candy Crush Saga show considerable lag and heat up the back — but not so much as to be prohibitive.
Audio, video and camera
Coolpad Note 5 Lite C seems to be a good multimedia phone for its range. The sound in earphones is quite clear, and from the dual speakers at the bottom is loud, making for a good experience if you are watching something with friends.
The HD display only adds to that and makes for a pleasing experience when running high-quality videos.
The cameras could have been better, though. While one may not exactly expect DSLR-quality photos from the Note 5 Lite C, the images lack the sharpness that some other phones in the same price range have.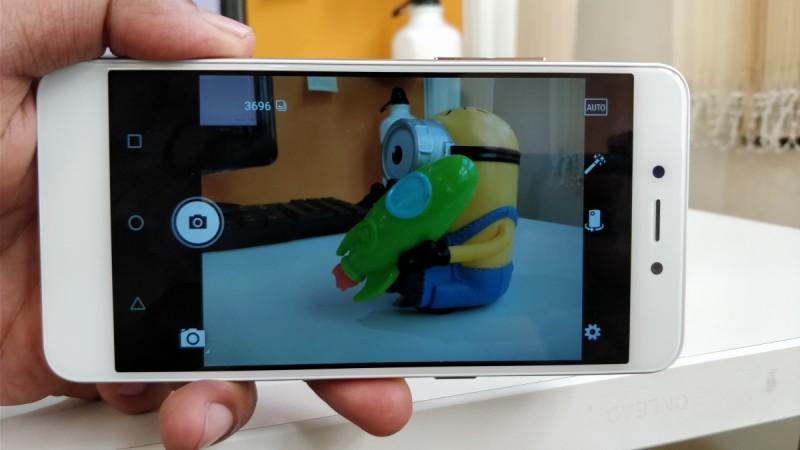 Low-light photography seems to be a major problem, but can be solved to quite an extent with the in-built flash. But with no front-flash, the problem persists with selfies.
Check out some sample photos shot using Coolpad Note 5 Lite C smartphone:
Battery life and other factors
Coolpad Note 5 Lite C has an impressive battery life. We used it without recharging for at least a couple of days after the first full charge, and even then it had quite some energy left.
Even otherwise, the battery took some time to drain when games were played or videos were viewed for extended periods of time.
Final verdict
Coolpad Note 5 Lite C is a nice phone in its price range but is possibly not a chart-topper at Rs 7,777.
Add a couple of thousand rupees, and you may end up with a slightly-upgraded and better version of the same phone, or a similar phone from a different company.
However, if you have certain constraints, like needing a phone as soon as possible or working with a restrictive budget, Coolpad Note 5 Lite C is definitely the phone for you! It is a phone you can depend on under such circumstances.