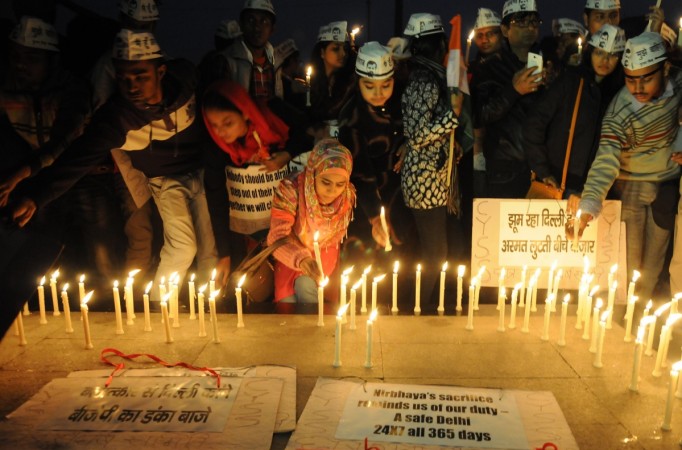 The Centre is working to set up a public Sex Offenders Registry, the Home Ministry said on Wednesday during the question hour in the Rajya Sabha. The process is at a primary stage and consultations from various ministries are underway, the union government added.
At least 18 countries — inluding Argentina, Australia, Bermuda, Canada, France, Germany, Ireland (Republic of), the U.S. and the U.K. — currently have sex offenders registration laws. The public register, which India is considering in light of numerous crimes against women, would include details like photograph, name, address, PAN card, Aadhaar card number, fingerprints and DNA samples of the offenders.
"Draft guidelines on the proposal to set up a Sex Offenders Registry in India is under preparation in consultation with relevant ministries/organisations, before they are put out for wider consultation with the state governments and the public," Minister of State for Home Affairs Haribhai Parthibhai Chaudhary said during Question Hour. He is seen saying in this in the Rajya Sabha TV video that the proposal is at a "primary stage."
"Names of convicts will be included six days after convicts have completed their jail term," he also said. "Details from various countries like the U.S., Germany, Canada have been requisitioned. Sex crimes in countries that maintain surveillance against offenders have not reduced. We want to take the failures of those systems into account and will take suggestions from everyone," he added.
The registry is expected to be part of the Crime and Criminal Tracking Network and Systems (CCTNS) project, and include people, below and above 18 years of age, who are convicted of crimes like rape, voyeurism, stalking and aggravated sexual assault.
"The draft guidelines, which have been readied have been sent to ministries, including the Women and Child Development Ministry, for suggestions. After this, public comments will be solicited," Chaudhary said.
"It will instil fear in the minds of repeat sexual offenders and the public will benefit from it," Chaudhary told the Hindu. People against whom trial is pending won't be included in the registry, he added.
The Home Ministry's announcement about the Sex Offenders Registry was accompanied by data regarding the number of rapes reported in the last year.
"As per the information provided by National Crime Records Bureau, a total of 32,077 cases of rape were reported, out of which 1,706 were gang rapes, during 2015," Chaudhary said.