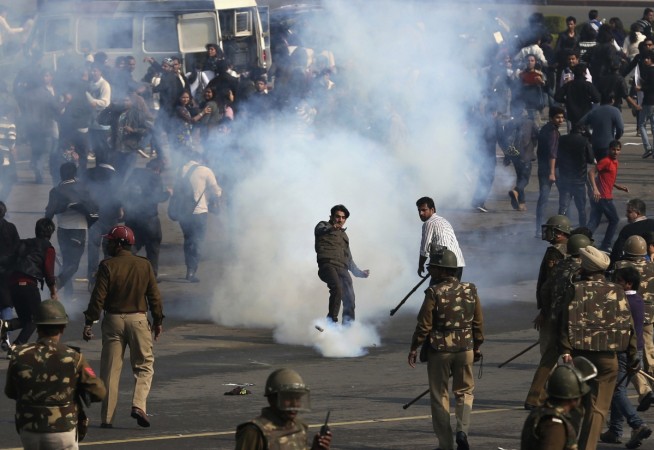 The royal feud between supporters of Congress MP Sanjay Sinh and his son Anant Vikram Singh over ownership of an Amethi palace took to violence on Sunday when a constable was killed and several others got injured in the cross-firing.
The constable Vijay Pratap Mishra, 50, who was shot in the feud died on his way to the hospital. The clash broke out between police and the villagers when Sinh's first wife Garima along with her son Singh and villagers tried to break through police security and enter the palace, Bhupati Bhawan, The Indian Express reported.
The policemen, placed across the Ramnagar village to safeguard Sinh and his second wife Ameeta, allegedly resorted to tear gas, fired rubber bullets and used batons to disperse the villagers gathered around the palace to prevent the MP and his wife from entering the palace.
"The entire incident has been videographed and we would lodge FIRs and arrest culprits accordingly. As there were reports that they would visit the palace, crowd started gathering outside. We tried to disperse them, but they resorted to stone-pelting following which we had to use a bit of force as well," SSP Hira Lal said.
The villagers retaliated to police's attack and allegedly shot the constable. The police arrested 18 people and might file an FIR against Singh.
Meanwhile, Singh has alleged that he is facing life threat from his father and that the police are also under his influence.
"I might be murdered tonight. If anything happens to me, Sanjay and Ameeta should be held responsible. The police are trying to frame me for the constable's murder," Daily News & Analysis quoted Anant.