While a lot of information about the October 31 New York attack is slowly trickling in, here comes another one that has left quite a few people shocked. Conservative activist Laura Loomer was banned by cab-hailing services Uber and Lyft on Wednesday after she made anti-Muslim comments on Twitter.
Loomer's comments on Twitter, speaking about the Muslims in New York City, comes right after the city witnessed a terror attack in which Uzbek immigrant Sayfullo Saipov mowed down pedestrians and cyclists in Lower Manhattan, killing eight and injuring 11 others.
Loomer, in her posts, accused Muslims of "aimlessly walking around in hijabs" and called out the cab-hailing services for hiring "Islamic immigrant drivers." She then went on to post images of women in hijabs in NYC and wrote: "Muslims are out in full force at the scene of the NYC #ISIS attack today rubbing it in everyone's face. Aimlessly walking around in hijabs." Speaking of the women she later added: "The 2 women were smiling/smirking in hijabs as they walked past scene of terrorist attack. That is not appropriate. I stand by what I said."
The 2 women were smiling/smirking in hijabs as they walked past scene of terrorist attack. That is not appropriate. I stand by what I said.

— Laura Loomer (@LauraLoomer) November 1, 2017
She later also attacked Uber and Lyft and wrote: "I'm late to the NYPD press conference because I couldn't find a non Muslim cab or @Uber @lyft driver for over 30 min! This is insanity. Someone needs to create a non-Islamic form of @uber or @lyft because I never want to support another Islamic immigrant driver."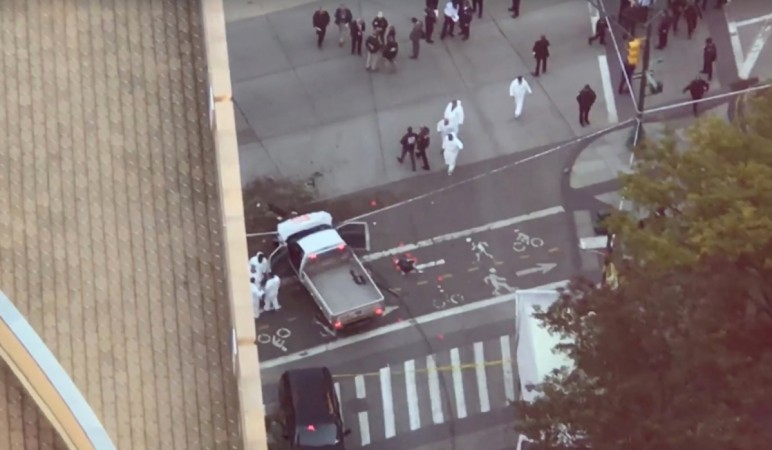 Post these comments, Twitterati slammed the activist and Uber banned her from using the app. "Ms. Loomer was banned for violating our Community Guidelines," Reuters quoted Uber spokesman Matt Kallman as saying in an email. Later Lyft too deactivated her account.
Loomer then lashed out at her haters as well as the cab services and said that Uber had banned a "conservative journalist for addressing legitimate safety concerns."
Meanwhile, the Manhattan attacker seems to have no remorse for the killings "he felt good about what he had done," reported the New York Times. Saipov has now been charged with federal terrorism offenses -- one count of providing material support to terrorists and another of violence and destruction of a motor vehicle causing death.
Federal prosecutors have said that Saipov had been planning the attack for about a year and had decided to rent the truck about two months ago, reported CNN. On Tuesday, he rented the pickup truck with no intention of returning it and planned to not just drive through Lower Manhattan but all the way to the south of Brooklyn Bridge.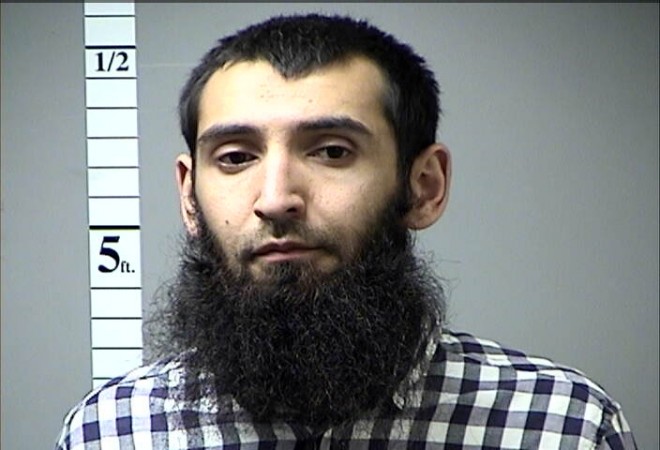 He chose to use the truck to "to inflict maximum damage against civilians" and decided to carry out the attack on Halloween Day "because he believed there would be more civilians on the street for the holiday," the complaint says.
Authorities investigating the case also examined Saipov's phone and said that they found about 90 videos, of which "many appear to be "ISIS-related propaganda."