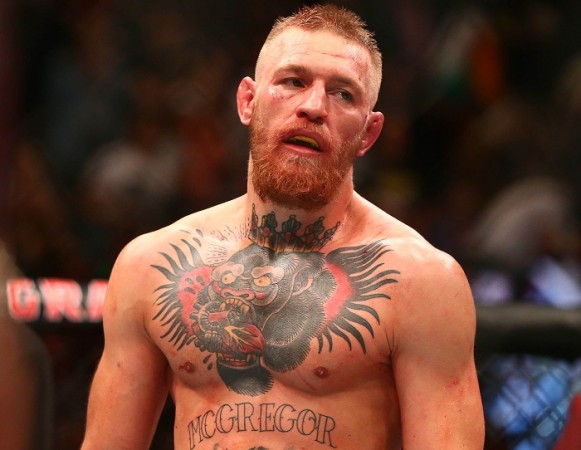 After months and months of talk and rumours, it looks like the potential boxing match between Conor McGregor and Floyd Mayweather is finally set to happen. The talks over the UFC star and the undefeated boxer squaring off has been intensifying in the last few weeks after Mayweather said he was officially out of retirement just to fight McGregor.
Also read: UFC President Dana White says he wont stop McGregor vs Mayweather fight
Then, reports emerged that the T Mobile Arena in Las Vegas was booked for June 10 and UFC President Dana White also said that he would not stand in the way of McGregor should he want to get in the ring with Mayweather. Getting the approval of the UFC was a key factor in getting the fight done considering that McGregor is still under contract with them.
White also said that he was confident that the fight would happen eventually and now the reigning UFC lightweight champion has said that the fight with Mayweather is "very close to being inked." The UFC star was in New York supporting boxer Michael Conlan on his professional debut against Tim Abarra.
"F*** Floyd, trust me, this whole boxing world don't know what they're going to see when I roll in here, I'm unpredictable – nobody knows what they're in for,
The Sun quoted McGregor as saying.
"Everybody's writing me off, but they are going be in shock, make no mistake about it. I'm ready, I'm looking forward to it, I'm excited, I'm prepared. We're very close to inking it, I'm not going to say no more, we're very close that's it."
This is the first time that McGregor has come out and made a statement regarding the fight since Mayweather's comments.
He has repeatedly said that he has the skillset to hand Mayweather his first professional defeat.
While talking to boxing journalist Dan Rafael, McGregor said: "What's your name, buddy? You're the boxing guy? I'm the boxing guy! Watch me take over boxing, trust me on that. No one in this boxing game knows what's coming, trust me on that. Look me in the eyes.
"Twenty-eight years of age, confident as a motherf*****... long, rangy and dangerous with every hand. Trust me, I'm going to stop Floyd and you're all going to eat your words. The whole world is going to eat their words.
"When I step in there, I'm going to shock the whole goddamn world, trust me on that!"