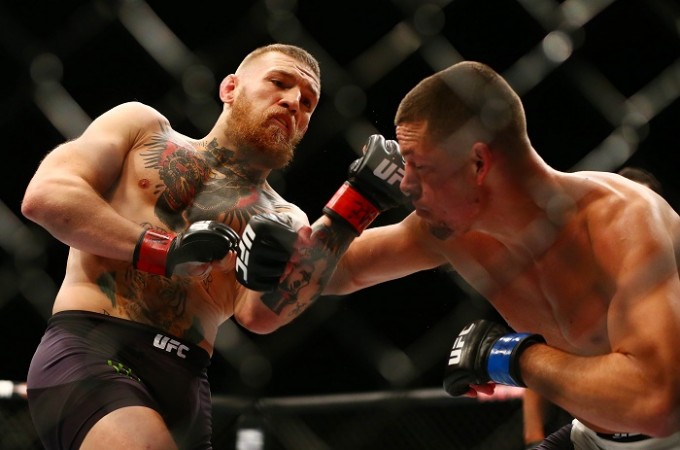 Conor McGregor will not fight Nate Diaz in a rematch in Las Vegas on July 9, while a cryptic tweet sent by the Irishman also suggests he might be retiring from UFC, if not the sport.
UFC president Dana White confirmed on Tuesday that McGregor was not keen on travelling to Las Vegas for the promotions and as a result he has been pulled out of the UFC 200 main event.
It all came to the forefront when McGregor took to Twitter to hint at retirement.
"We pulled Conor McGregor from UFC 200 and we're working on other fights right now. Conor did not want to come to Las Vegas and film the commercial and be a part of the marketing. He's in Iceland training," White was quoted as saying by ESPN.
When asked about the meaning behind the McGregor tweet, White was non commital and insisted the only man who could answer that question was McGregor himself.
"Is Conor retiring? Only he can answer that question. I don't know," White added.
McGregor's coach John Kavanagh further added to the first tweet by saying that 'it was fun while it lasted.'
Minutes after McGregor took the social media world by storm, Nate Diaz too tweeted saying he wants to retire as well.
UFC will talk to Diaz regarding a possible replacement opponent for the fight on July 9 in Las Vegas.