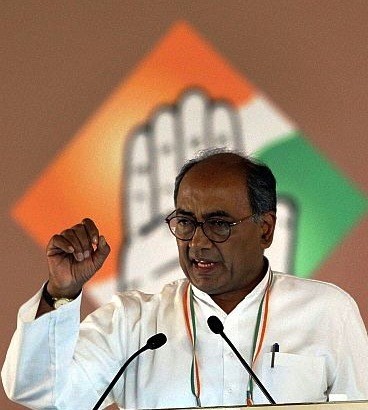 Against the backdrop of the ongoing controversy over Robert Vadra's alleged-tainted land dealings with realty major DLF, Congress General Secretary Digvijay Singh virtually contended that targeting political leaders based on their relatives' private businesses is not the right thing to do.
In an interview to CNN IBN's Karan Thapar, Digvijay said that the Congress had evidence against the son-in-law of former prime minister of NDA Atal Bihari Vajpayee and LK Advani's children, but his party didn't use it to embarrass the opposition leaders. He also added that Congress will never use the evidence even in the coming days.
"I am a politician and I have been in politics for the last 40 years. What my relations do, is not my business. I never ask them. I have got four daughters and four sons-in-law. What they do is not my business," said Digvijay, while commenting on his earlier statement about evidence against kins of NDA leaders.
Activist-cum-politician Arvind Kejriwal and India Against Corruption (IAC) members have raised some serious allegations against Vadra and DLF. The activists alleged that Vadra used his merits as the son-in-law of Sonia Gandhi twisted government officials in Haryana in order to benefit the construction major.
IAC also contended that Vadra had been given about ₹62 crore as interest-free loan by DLF for securing tracts of land in Haryana.