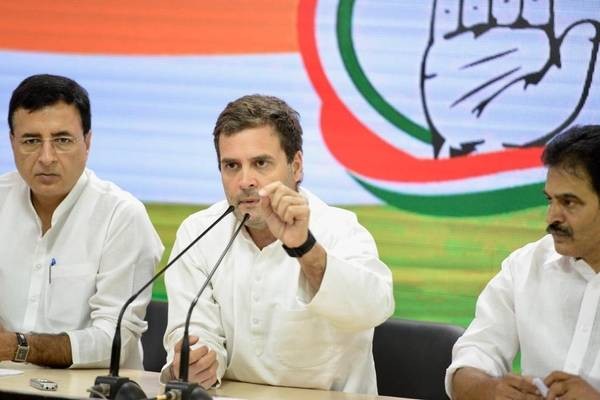 Following the crushing defeat it suffered in the recently concluded Lok Sabha elections, the Congress party has decided to not send any spokespersons for television debates for a month.
Taking to Twitter, Congress's communications in-charge Randeep Singh Surjewala said, "Congress has decided to not send spokespersons on television debates for a month." Surjewala also requested media channels to not invite any party spokespersons for TV debates. "All media channels/editors are requested to not place Congress representatives on their shows," tweeted Randeep Singh Surjewala.
Congress president Rahul Gandhi would not have been in parliament if he had not contested from Kerala's Wayanad and won. The Congress chief is quite adamant on his decision to quit. After a post-mortem of the party's decimation, the Congress Working Committee, the party's top decision-making body, rejected Rahul Gandhi's decision.
The grand old Congress party faced a humiliating defeat on May 23 in the Lok Sabha elections, when it slumped to its worst performance ever – winning just 52 of the 542 seats in the lower house of Parliament, the Lok Sabha – the Indian National Congress is in a state of drift.