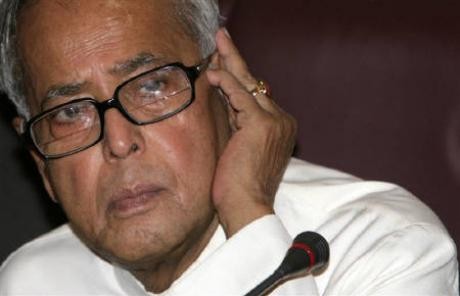 India's ruling Congress said that no action will be taken against the president's son Abhjit Mukherjee for his comments against anti-rape women protesters that kicked off a row on Thursday.
"He has realised it himself and apologised. Where is the scope for action," Congress spokesperson Rashid Alvi told IANS.
Following a huge outcry over his comments, Mukherjee issued an apology saying it was not his intention to hurt people's sentiments.
External affairs minister Salman Khurshid also backed Mukherjee. "We should talk about good things and if someone realises his mistake, he should be supported and shown the right direction," Khurshid told PTI.
Mukherjee, who is a Lok Sabha MP from Jangipur in Bengal, was speaking to CNN-IBN when he made the derogatory comments. He said, "In India, staging candle-lit marches, going to discotheques - we did all this during our student life too, we were students too - I know every well what kind of character students should have. Those who claim to be students - I can see many beautiful women among them - highly dented-painted (sic) - they're giving interviews on TV, they've brought their children to show them the scenes. I have grave doubts whether they're students, because women of that age are generally not students."
He had also referred the protest as "nautanki" meaning drama. The comments irked many people including his father Pranab Mukherjee and sister Sharmishtha Mukherjee.
Asserting that her brother should issue a public apology, Sharmishtha said, "Not only as a President's son, but as any sensitive man, he should not have made this kind of statement. Forget about being a political leader, it shows a certain degree of insensitivity... My family is not like that."