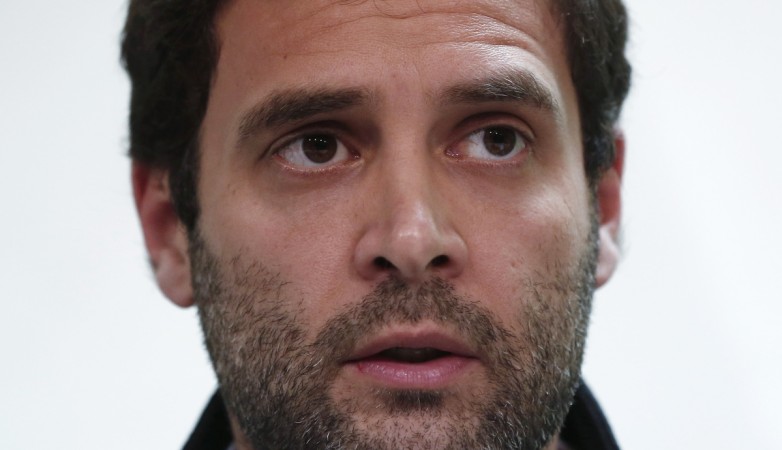 After much has been spoken about the mysterious leave of absence of Congress Vice President Rahul Gandhi, the party is now distressed by the Delhi police's visit to his house in order to seek a security enquiry.
The visit to Gandhi's residence was part of a regular check, which enables security forces to stay in touch with politicians and work towards their security, reported Zee Media Bureau,
However, the visit has created furore amongst party workers, who have now demanded that the issue be raised in the Parliament on Monday.
Agitated by the set of queries, the party workers are likely to involve other opposition parties to bring up the issue in Parliament with a demand for an explanation from PM Narendra Modi and Home Minister Rajnath Singh.
As per reports, other opposition leaders are also facing these questions from the police forces who are now going to discuss the matter openly in the next session of the Parliament and seek answers from the Modi government.
"The present government has much to answer when it comes to right of privacy of citizens. They are now trying to do it everywhere what was happening in one state. Both Modi and Amit Shah are now here. It is not confined to one person. It is much deeper. The practice that they had adopted in Gujarat, they want to carry it out now everywhere," Congress veteran and party spokesperson Anand Sharma was quoted as saying.
The security checks by the Delhi police has been termed as "Snoopgate 2" by Congress leader Shashi Tharoor, who questioned the validity of government's measure to ask for details about politicians who were protected by the Special Protection Group (SPG).
Delhi Police Commissioner BS Bassi said that these routine visits by the police were done to prevent and uncover crime and maintain the law and order of the country.