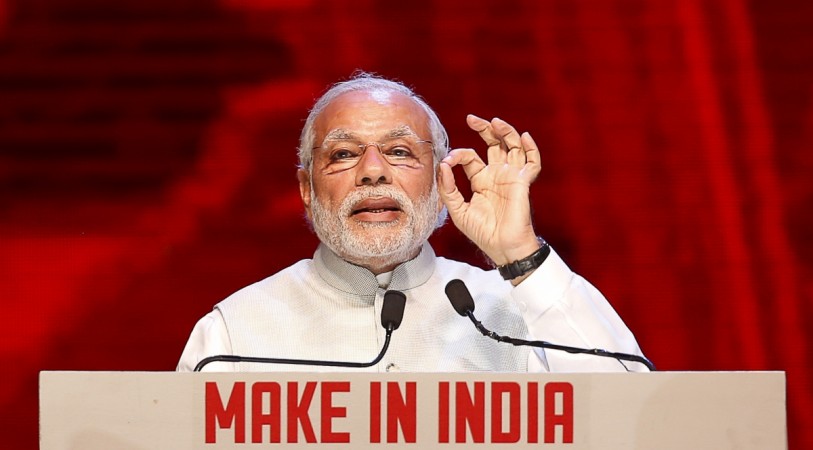 After Delhi Chief Minister Arvind Kejriwal raised questions regarding Prime Minister Narendra Modi's educational qualifications, the Congress party on Sunday said there were discrepancies regarding Modi's date of birth.
Congress leader Shaktisinh Gohil said that the date of birth registered with the MN College Visvanagar — where Modi was enrolled in class 12 — and the date given in his election affidavit do not match.
"In students' register of MN College Visnagar Sri Narendra Modi's date of birth is mentioned as August 29, 1949. In his election affidavit, he did not reveal his date of birth, but mentioned his age. His official birth date, as available in the public domain, is September 17, 1950," Gohil was quoted as saying by the Press Trust of India.
He also questioned the timing of the release of Modi's academic details by the Gujarat University, which had earlier refused to do so. He further asked for revelation of Modi's date of birth in various documents.
The vice-chancellor of Gujarat University, MN Patel, on Sunday said Modi had scored first class in his master's course, according to the Indian Express. Modi studied political science in the university as an external student. The information was made public after the Central Information Commission (CIC) told the university to share Modi's qualification with Kejriwal, who had raised questions on the secrecy around Modi's educational background. The CIC had also directed Delhi University to reveal information regarding Modi's Bachelor's degree. The university has not revealed it yet.
"The country does not have much interest in knowing PM's 56-inch chest, but public has interest in knowing his date of birth...where he got his BA degree from, when, and at least names of 10 students who studied with him," Gohil was quoted as saying by PTI.