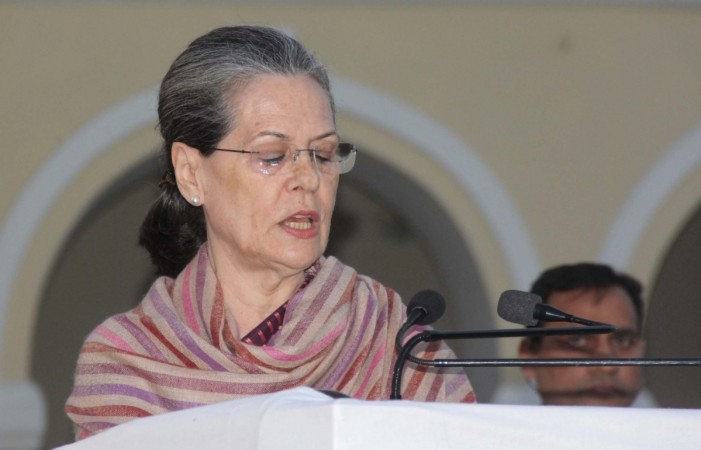 Congress President Sonia Gandhi has been admitted to Sir Ganga Ram Hospital (SRGH) in New Delhi after she complained of an stomach upset on Friday afternoon, reports said. The 71-year-old was brought back from via air from Shimla, where she was reportedly on her vacation.
A team of doctors was deployed with the air ambulance which arrived at Shimla to take the Congress president to Sir Gangaram Hospital in Delhi.
D S Rana, Chairman, Board of Management, SGRH said, "Madam Gandhi was brought to the hospital today (Friday) around 5 p.m. She has been found to be suffering from upset stomach."
Sonia was earlier hospitalised in February this year after she had complained of breathing problems. Due to frequent ailments, the Congress chief had not taken part in the campaigning for the 2017 Assembly elections, leaving Rahul Gandhi vice president of the Congress, to lead the party in the polls. The Gandhi scion was the face of these campaigns in the key elections including those in UP, Goa, Manipur and Punjab.
Meanwhile, Rajasthan Congress veteran, Ashok Gehlot has conveyed his regards to Sonia Gandhi in a tweet and said, "Wishing Congress President Smt Sonia GandhiJi a speedy recovery n good health."
Sonia had also compalined of ill health during a roadshow in Varanasi in August 2016.