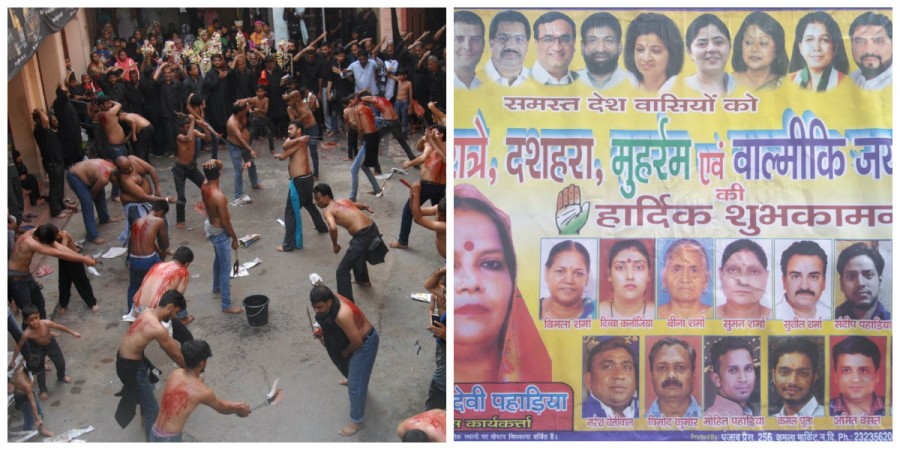 An over-enthusiastic politician, apparently belonging to the Congress, has wished Muslims on the occasion of "Musharram," unaware of the fact that it is actually a day when Shiites remember the murder of Imam Hussein, grandson of Prophet Muhammad (Prophet Muhhamed) in Karbala almost 14 centuries ago.
The poster has been put up by Prakash Devi Pahadiya, who calls herself a "Congress karyakarta" (Congress worker), and has images of many senior party politicians including president Sonia Gandhi and her son Rahul Gandhi, apart from Delhi Congress leaders such as Ajay Maken.
The authenticity of the undated poster could not be verified.
In related news, a person lost his life near Allahabad, Uttar Pradesh, after he came in touch with a high-voltage wire during the Muharram procession. The untoward incident that also left nine others injured led to the procession being halted for some time, reported ABP News.
Legend has it that the battle of Karbala is known for its asymmetrical war wherein Imam Hussain and his army of about 70 soldiers were pitted against the then Muslim ruler, Yazid bin Mu'awiya.
During the Muharram processions Shiite Muslims self-flagellate themselves with sharp instruments to show solidarity with Imam Hussain. While there are no restriction in other parts of India, the government on Wednesday imposed curbs on Muharram processions in parts of Srinagar, Kashmir, to prevent violence.
"Restrictions under section 144 of CrPc (Code of Criminal Procedure) was imposed in parts of Srinagar and other areas in the valley to maintain law and order today (Wednesday)," a senior police officer was quoted as saying by IANS.
Parts of Jammu and Kashmir have been witnessing violent protests ever since Hizbul Mujahideen terrorist Burhan Wani was killed by security forces in an encounter on July 8, leading to the death of about 90 people, mostly civilians.
Many devout Shiite Muslims visit the shrine of Imam Hussain in Karbala, in modern-day Iraq.