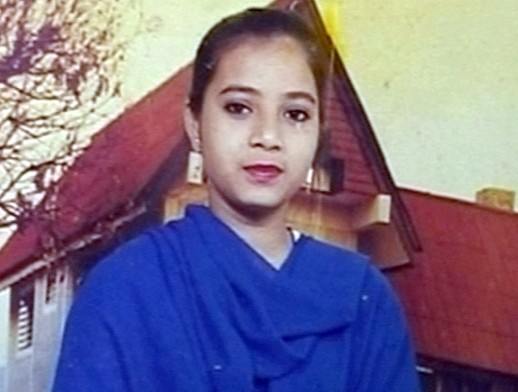 UPDATE: 11:12 a.m. IST -- PM Modi has called a high-level meet with top ministers over the Ishrat Jahan issue, according to latest reports.
Original story:
The Bharatiya Janata Party has accused the Congress leadership of pushing then Home Minister P Chidambaram to rewrite an affidavit on the Ishrat Jahan case that he submitted to the Gujarat High Court in 2009. Union minister Ravi Shankar Prasad claimed the party wanted to "frame" now Prime Minister Narendra Modi and BJP President Amit Shah.
"There was a consistent campaign against Mr Modi that he needs to be framed, Amit Shah needs to be framed by hook or by crook. And the entire government machinery was abused. BJP demands that the government of India investigate this. We are demanding that a fair inquiry be done on the entire flip flop on the Ishrat Jahan case," the minister said Tuesday, according to the Press Trust of India.
In a video-link hearing before a Mumbai court from the United States, Lashkar-e-Taiba terrorist David Headley named Ishrat Jahan as an LeT member last month. Former home secretary G K Pillai and the then under secretary R V S Mani later pointed to interference by Chidambaram in filing the affidavits on the Ishrat Jahan case.
A public interest litigation (PIL) has been filed in the Supreme Court seeking to declare all criminal proceedings and actions against Gujarat Police personnel and others involved in the 2005 killing of Ishrat Jahan "unconstitutional." The apex court has agreed to hear the PIL, which also demands suo motu contempt action against Chidambaram.
Prasad called for a probe on the Congress' role in the matter. "Did Congress party compromise with the national security due to its hate for Modi? A quick probe should be done," he said. He also added that the BJP was "not closing" the option of a judicial probe.