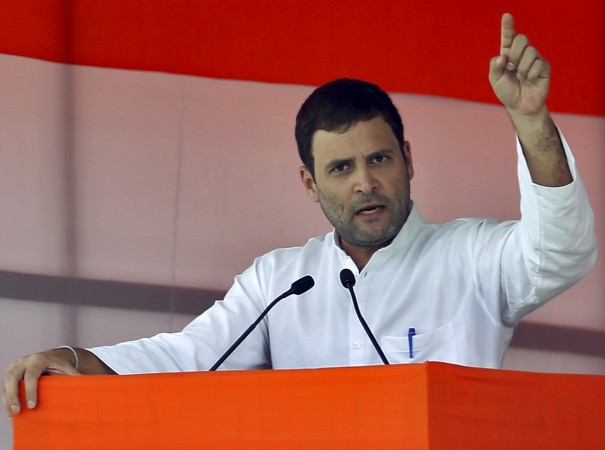 Congress president Sonia Gandhi, accompanied by party vice-president Rahul Gandhi and other senior party leaders, marched from Parliament House to Rashtrapati Bhavan on Tuesday afternoon to protest against the growing intolerance in the country.
The protest march, attended by Congress Working Committee members, party office-bearers and parliamentarians, comes after party president Sonia met with President Pranab Mukherjee on Monday.
The party in its memorandum to President Pranab Mukherjee expressed concern over the "growing atmosphere of fear and intolerance in the country."
The Congress top brass slammed the Modi government, saying it is promoting intolerance in the country.
While addressing the media, the Congress vice-president said the Prime Minister has subscribed to an intolerant ideology and that Narendra Modi is silent despite people getting lynched and children being burnt alive.
In its memorandum, the party also thanked President Mukherjee for speaking out strongly against the "forces of prejudices, bigotry and intolerance" at a time when the Prime Minister Narendra Modi has chosen to remain silent, reports said.
IANS reported that Congress president Sonia Gandhi as stating that incidents of communal intolerance are on the rise and are a part of a well planned political strategy.
"The sad incidents that are taking place across the country are a part of a well thought out political strategy, which is being done to divide the society," Sonia Gandhi told the media after meeting President Pranab Mukherjee at the head of a party delegation.
"Intolerance is being promoted," she said.
Rahul Gandhi said an atmosphere of intolerance was being manufactured by the Bharatiya Janata Party (BJP) and its ideological parent, the Rashtriya Swayamsewak Sangh (RSS).
"The atmosphere is being manufactured by BJP-RSS people... The heart of the problem lies in their ideology," he said.