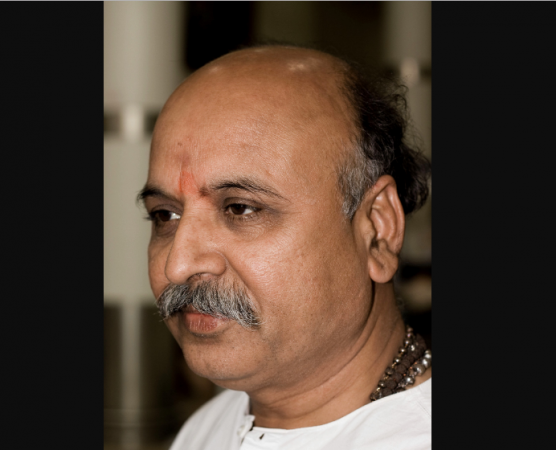 Vishva Hindu Parishad (VHP) leader Pravin Togadia shocked many when he mysteriously went missing on January 15, and was later found unconscious and admitted to hospital.
He then surprised supporters when he was seen in conversation with Congress leader Arjun Modhwadia and Patidar Anamat Andolan Samiti (PAAS) leader Hardik Patel in Ahmedabad.
Modhwadia and Patel met Togadia at the hospital after the VHP leader said there was a threat to his life.
The meeting assumes significance in light of the fact that Patel and Gujarat Pradesh Congress Committee chief Modhwadia were essentially the spearheads of the anti-BJP front in the Gujarat Assembly elections that took place last month. The VHP is, in essence, a feeder organisation of the BJP.
Meanwhile, Togadia said at a press conference after his return that people were stifling his voice when he wanted to speak on issues such as the Ram Temple, welfare schemes for farmers and the law on cow slaughter. He, however, did not name anyone.
"They have filed cases against me under various offences. I myself don't know about many of these cases. They are all attempts to suppress my voice," FirstPost quoted him as saying. "I am in touch with lawyers in Rajasthan. They said they will try and get the cases quashed."
After meeting the VHP leader, Modhwadia said his concerns should be taken seriously and that there should be a court inquiry into it.
Some believe Patel and Modhwadia meeting Togadia is just the Congress trying to strike the iron while it is hot and trying to warm up to Togadia with an aim to bring down the BJP.
On Hardik Patel and Congress leader Arjun Modhwadia meeting VHP leader Pravin Togadia, @Shehzad_Ind says 'Togadia is not in good terms with PM Modi. And, these two leaders meeting Togadia is political opportunism' #CongVHPTango

— TIMES NOW (@TimesNow) January 16, 2018