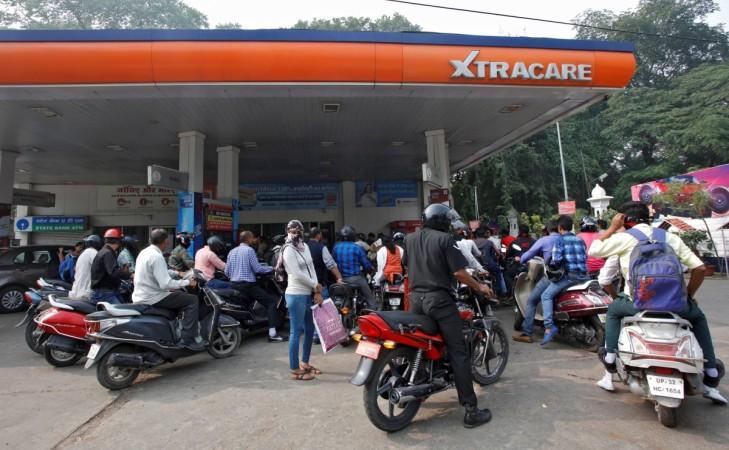 The Congress on Friday attacked the Narendra Modi government over the "skyrocketing" fuel prices and alleged that it has profited by over Rs 11 lakh crore from the taxes imposed on fuels.
"Monstrous taxes being levied by the Modi government have resulted in the skyrocketing petrol and diesel prices. Modi government has already profited by over Rs 11 lakh crore from draconian taxes on fuel," Congress chief spokesperson Randeep Singh Surjewala said in a statement.
He said petrol and diesel prices were at an all-time high and the common people, the middle class, the farmers, the transporters and small and medium businesses were bearing the pain.
Surjewala said that the prices of essential commodities were burning holes in the budgets of all Indians.
"People of India will not forgive and forget the Modi government for the fuel loot and give a befitting reply to the BJP in the forthcoming elections," he said adding the Prime Minister and his government has refused to act to ameliorate the agony and anguish of the common people.
Surjewala said the diesel price at Rs 70.26 per liter was impacting farmers' lifeline, besides a stinging effect on the runaway food inflation, while the high prices of petrol at Rs 78.57 per liter in Delhi have gravely impacted the transportation and commuting cost of common people.
In Mumbai, petrol prices were set to cross Rs 86 per liter and diesel price was at Rs 74.59 per liter owing to taxes imposed by BJP governments in the Centre and the state.
"There has been an increase of 211.7 per cent in excise on petrol prices and 433.06 per cent on diesel prices since the BJP came to power in May 2014," he said. The central excise duty has been hiked 12 times since BJP came to power, he said.
Slamming the government for exporting the petrol and diesel at cheaper prices to 15 countries, Surjewala said, "Petrol and diesel in India are available in the range of Rs 78 - Rs 86 from and Rs 70 to Rs 75 respectively, but an RTI reply has revealed that Modi government is selling Petrol to 15 foreign countries at just Rs 34/litre and selling Diesel to 29 foreign countries at a pittance of Rs 37 only."
"These countries include- England, Australia, America, Malaysia, and Israel. This is how Modi Govt has betrayed and backstabbed the people of India."
Surjewala said the Modi government and the BJP have refused to "listen to us" on the demand for bringing the petrol and diesel under the GST.