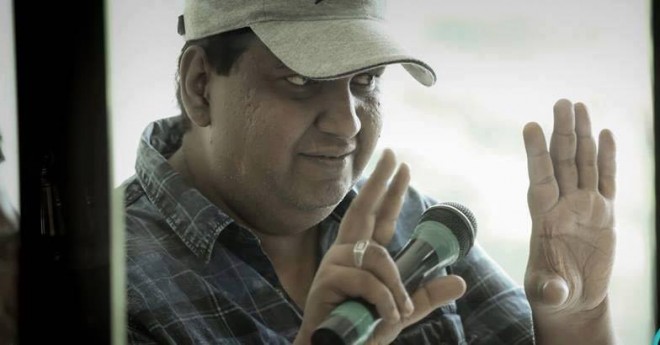 Noted director Rajesh Raman Pillai, who rose to fame with his Malayalam movie "Traffic", passed away at the age of 41 at PVS Memorial Hospital in Kochi Saturday, Feb. 27, where he had been admitted Friday after his condition worsened, reports Manorama Online. He was suffering from non-alcoholic liver cirrhosis.
Earlier in the day, confusion prevailed over his condition, with reports initially claiming he had passed away, but these were subsequently retracted, with a message saying there was no official confirmation of his death.
Members of the "Vettah" crew, however, had told International Business Times, India that Pillai had indeed passed away.
Read Vettah Review
Meanwhile, upon hearing about the initial news, many celebrities took to their social media accounts to pay tribute to the director. However, they all have removed it soon when it became apparent that the news had not been confirmed.
Rajesh was admitted to PVS hospital Friday as his health deteriorated. He was suffering from non-alcoholic liver cirrhosis and was looking for a liver transplant. His condition worsened after he had pneumonia during the post-production work of "Vettah".
Rajesh's mortal remains were cremated at Ravipuram crematorium on Sunday and celebrities, including Mammootty, Kunchacko Boban, Jayasurya, Manju Warrier, Siddique, Jude Anthony Joseph, Sibi Malayil, direcctor Siddique, Santhosh Kizhattoor, Madhupal, Remya Nambeeshan, Sanoosha Sanoop, Major Ravi, Boban Samuel, Antony Perumbavoor, paid tribute to the late filmmaker.
The director's latest Malayalam movie, "Vettah", released Friday and has been garnering positive response from critics and audience alike. The movie, starring Manju Warrier, Kunchacko Boban and Indrajith Sukumaran, is a psychological thriller that revolves around the lives of three people.
Check out the video of the funeral ceremony here:
Celebrities have expressed grief at Rajesh's passing. Here are some of their condolence messages:
Rajith Menon
Its official now.....one of the brilliant new gen directors,Rajesh Pillai is no more.....its really sad to knw this,i rem the long late nyt talks we use to hav abt movies,late nyt drives,food etc and was always thr as a well wisher to me....u will be missed personally n professionally rajeshetta.....may ur soul rip....
Joju George
RIP....Dear Brother
Vijay Babu
The man who should be credited for beginning the new wave cinema in Malayalam . Some call it new generation cinema . His name will be cherished in Malayalam film history forever . RIP Rajesh pillai
Namitha Pramod
RIP Rajesh chettan
Poornima Indrajith
And one more beautiful soul ...gone way to soon !‪#‎Rajeshpillai‬
Sou Sadanandan
Your dream. Your unfulfilled dream. Your only true love. Cinema. You. Lost another brother today.
Asif Ali
RIP Rajesh etta
Krishna Prabha
RIP Rajesh Pillai
Govind Padmasoorya
Rajesh Pillai - Director of Traffic,Mili and recently released Vettah. A good friend and a well wisher who loved cinema. ആദരാഞ്ജലികൾ...
Jayashree Sivadhas
Thirichu varumennu pratheekshichu. Viswasikan patunnilla.....
Sunny Wayn
ആദരാഞ്ജലികൾ..
Arun Vaidyanathan
Rajesh Pillai of Traffic fame, at this Young age of 41 passed away while his film just got released yesterday. So sad and what a loss to the film fraternity and his family. My prayers for his soul
--