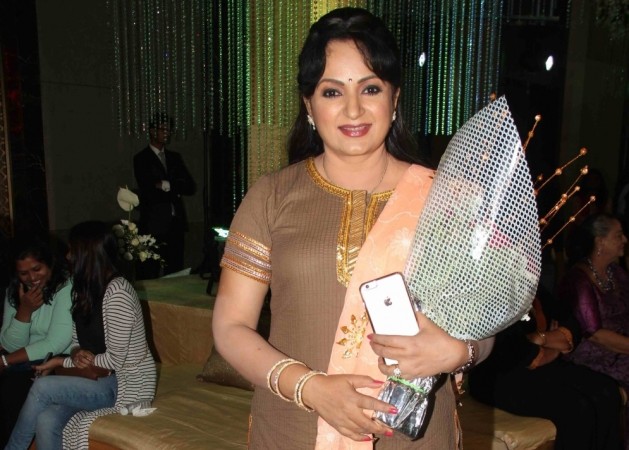 Looks like things are not working well for Colors' "Comedy Nights Live." While the poor Television Rating Points (TRPs) has been a cause of worry for the channel, recently the show's judge Mika Singh created controversy after he made an appearance in rival show "The Kapil Sharma Show."
Now Upasana Singh, who plays the role of Pinki Bua, has quit "Comedy Nights Live." The actress has not been shooting for the comedy show for the past two weeks and has no intention of returning to the show.
Confirming the news of her quitting the show, Upasana told the Times of India: "Yes, I have quit 'Comedy Nights Live.' I am not shooting for it since last two weeks and don't wish to go back to 'Comedy Nights Live.'"
Apparently, Upasana is upset with the way her character was shaping up. However, the actress chose not to talk about her reason behind taking the exit route. "I can't divulge the details. I might address a press conference next week to talk about it. All I can say at the moment is that few things were not happening right and it will be sorted by Monday," she said.
Upasana, who gained popularity as Bua on "Comedy Nights With Kapil," decided to stay back with Colors when the entire team of "Comedy Nights With Kapil" went on to entertain the viewers in a new show "The Kapil Sharma Show" on Sony Entertainment Television, after their fallout with the Colors team.
When asked about whether she intends to join "The Kapil Sharma Show," the actress said: "I have always had a good rapport with Kapil Sharma. I had an amazing time working with them. I became popular as Bua because of 'Comedy Nights with Kapil.' My character on CNWK gave me work satisfaction. Now, I am in such a position that I don't have to prove myself to anyone. I just want to do stuff that gives me work satisfaction. So, if something concrete and meaty is offered to me from Kapil's side I will definitely do it. I don't want to do a cameo just for the heck of it."
However, a Tellychakkar.com report said that Upasana has been apparently asked to sign a contract by the Colors' team wherein she cannot join "The Kapil Sharma Show" on the rival channel after quitting Krushna's show.