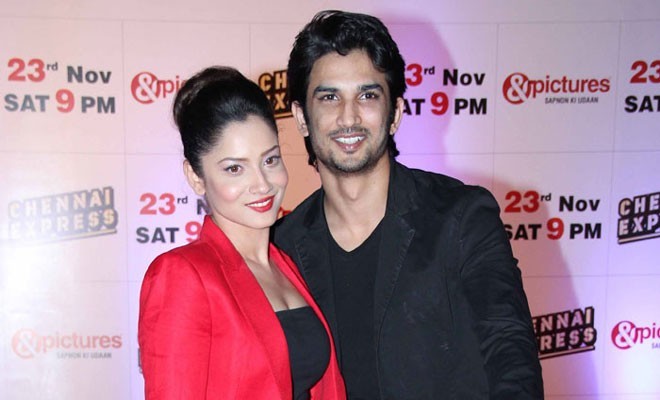 Unlike most B-Town love affairs, "Detective Byomkesh Bakshi" star Sushant Sign Rajput's relationship with Ankita Lokhande stood the test of time. Having dated for 7 long years, the lovebirds were often subjected to split rumours, but that didn't really affect their bond.
"I have always been very honest about my relationship because I know people want to know about it. And I think people have the right to know about it, so I have been extremely honest. I will definitely get married, probably in the next few months or maybe next year. And when that happens everybody will get to know about it," Rajput said, DNA reports.
While Sushant has given their marriage a 1-year window, Ankita said last year that she would leave him if he failed to culminate the relationship into marriage by 2015. However, she was quick to add that he would not have so much time to spare as he would be running on a tight schedule.
"There is no immediate plan, though I've threatened him that he better marry me next year, or I won't marry him. But seriously, Sushant is too sweet," the TV actress said, according to IANS.
The lovebirds have always shied away from talking openly about their relationship, but when unnecessary rumours began to cloud their paradise, they decided to speak up. They also rubbished reports of secretly getting married in Ujjain after being denied permission to move in together. Sushant, however, has an interesting take on relationships coming under the scanner.
"It buys you a lot of speculative stories. So you will get stories like 'Oh, look at them watching a movie together or 'May be they are not dating', so they get attention and get mileage out of stories like that," he told DNA.