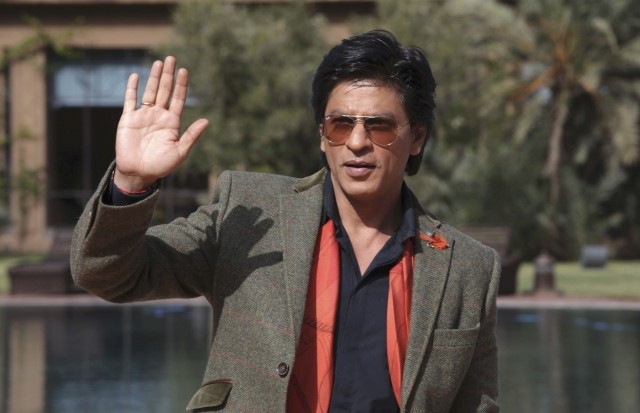 Days after reports emerged that Shah Rukh Khan and his wife Gauri will have their third child through surrogacy, it has been confirmed that the star couple has indeed become proud parents of a baby boy.
Officials at the Brihanmumbai Municipal Corporation (BMC) have received a birth report with details stating that a baby boy was born on 27 May to parents Shah Rukh Khan and Gauri Khan at Masrani Nursing Home in Andheri, Mumbai.
"The BMC has received a birth certificate which carries the names of Shah Rukh Khan and Gauri Khan as the parents of the surrogate child," Additional Municipal Commissioner of the Mumbai civic body (BMC), Manisha Mhaiskar, told The Indian Express.
Based on the report received from the nursing home, BMC officials have stated that the baby was born at 34 weeks of pregnancy and weighed 1.5kg at birth. Reports also stated that the baby which was born at Masrani hospital was first taken to Nanavati Hospital and later shifted to Breach Candy Hospital. The baby has been discharged and is now at Shah Rukh's "Mannat" mansion.
There are no details on the surrogate mother, but reports claim that Gauri's sister-in-law Namita Chibber may have been involved in the procedure. According to King Khan's friends, the surrogate has left for London, reported The Times of India.
Shah Rukh has already been embroiled in a controversy over reports that the couple had determined the sex of the baby before its birth. Under the Pre-Conception and Pre-Natal Diagnostic Techniques Act, gender testing is banned in India.
A team from the BMC had earlier visited Shah Rukh's residence to find out if he really determined child's gender before birth, but the actor had refuted those reports.
Now that the BMC has acquired the documents regarding the newborn, the BMC officials will enquire the actor once again regarding gender testing. "We are now in the process of establishing whether he is the biological child of the star couple. Once that is established, we shall ask them details of the sonography etc, to find out whether they did find out the child's gender before birth," Manisha Mhaiskar told The Indian Express.
Shah Rukh and Gauri Khan are already parents of two children - son Aryan (15) and daughter Suhana (13).