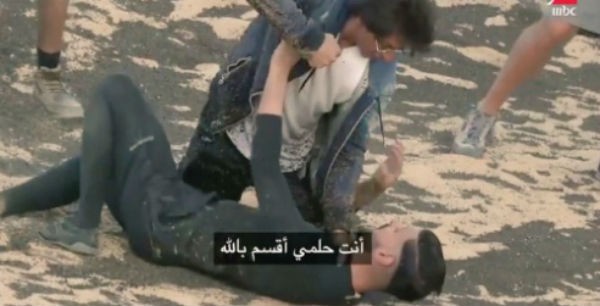 Superstar Shah Rukh Khan was recently seen in a video falling victim of a prank by Ramez Galal on Egyptian show Ramez Underground. More than the prank, SRK's strong reaction had garnered attention. However, now it has been confirmed that Shah Rukh's reaction was also staged.
The viral video had shown the actor getting trapped inside quicksand along with an actress (who was also part of the prank). While Shah Rukh was trying to get out of the trap, a monster lizard was seen approaching the two.
This had obviously freaked out King Khan, until the host came out of the lizard costume, and revealed the prank. However, Shah Rukh was later seen furious about the whole episode and had even pushed Ramez on the ground.
The host kept apologising to him, but the Raees actor remained adamant and left the scene in his car. The viewers were shocked to see Shah Rukh so angry and violent. But now it has been confirmed that SRK was also acting on the show.
"Yes, it was staged and Shah Rukh Khan was aware and was acting as if he was angry," Hindustan Times quoted the actor's manager Pooja Dadlani as saying. Earlier, there were some reports that had claimed that Shah Rukh was paid as much as Rs 2 crore to be a part of the prank.
While some of the viewers were shocked to see SRK's angry avatar, some others had realised the plan as Shah Rukh looked relatively calm inside quicksand. Moreover, Ramez had also shared a selfie and video on Twitter that showed him having a good time with Shah Rukh.
But, it is not certain if the picture and video were shot before or after the prank. Check the prank video here: