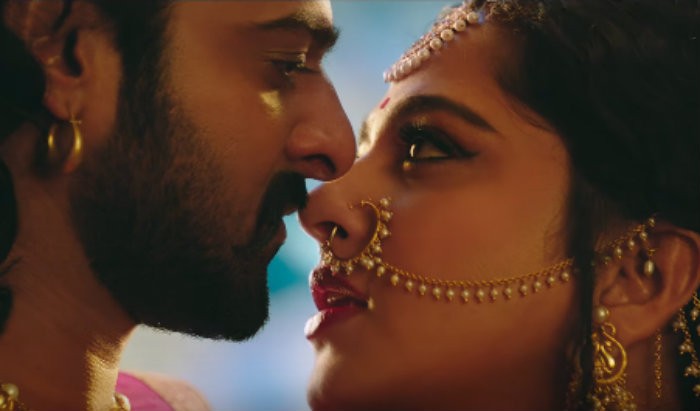 Prabhas and Anushka Shetty are one of the most-loved onscreen pairs in South Indian films -- more specifically, Tollywood. Their chemistry in the second Baahubali film won millions of hearts, and since then many fans expressed their desire to see the two get married.
There have also been rumours suggesting that Prabhas and Anushka are dating, and are likely to tie the knot soon. Although the duo has many a times rubbished such rumours, buzz around their rumoured affair continues.
Now, an individual who claims to be a film critic and member of the censor board has "confirmed" in a tweet that Prabhas and Anushka are in a relationship.
Umair Sandhu, whose Twitter bio describes him as "Film & Fashion Critic at South Asian Cinema Magazine UAE, UK, India & Pakistan. Movies Marketing Expert. Member of Censor Board [sic]", even suggested that the two stars will get married in 2018.
"Believe it or not! But it's 100% confirmed now. Superstar #Prabhas and #AnushkaShetty liked each other very much & they are in strongly relationship! 2018 will be a 'Biggest Surprise Year' for their fans. P.S. Hope so you know what I mean [sic]," he tweeted.
Given that he has almost 50,000 followers on Twitter, many people believed and rejoiced at this "confirmation", but Umair soon deleted the tweet.
The fact that he deleted the tweet in no time suggests the news may have been fake. Or is it that he was forced to delete it so that the "surprise" does not get spoilt? Although Umair deleted the tweet, we managed to get a screenshot of it.
The extent to which this tweet could be believed is not certain, but this could add fuel to the already existing rumours of Prabhas and Anushka's love story.