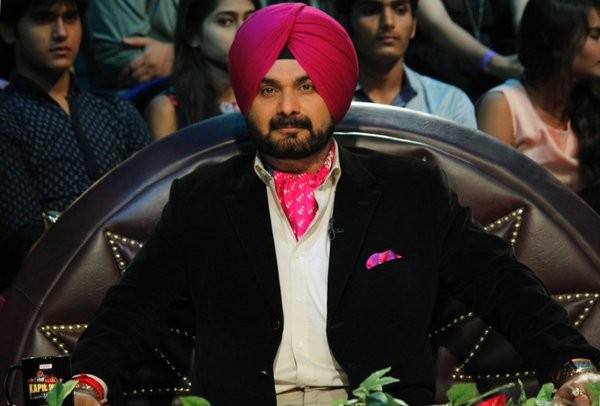 Navjot Singh Sidhu, who has been a part of The Kapil Sharma Show since its inception, has quit the show. The cricketer-turned-politician's wife Navjot Kaur has confirmed the news of Sidhu taking the exit route.
"Sidhu will now completely focus on Punjab politics. And that is why he has recorded all the shows till September 30 and has already said goodbye to the cast," ABP Live quoted Kaur as saying.
Sidhu has taken the decision considering upcoming assembly election in Punjab. Hereafter, he will be completely focusing on politics. Apparently, Sidhu has already wrapped up his shoot for The Kapil Sharma Show.
Earlier, when Sidhu resigned as a Rajya Sabha member, there were rumours that the former cricketer was being persuaded to exit the show so that his image as a politician gets strengthened.
"There's a lot of pressure on Sidhu paaji to quit our show. We've heard that Paaji has been instructed to stop participating in the comedy show as he needs to revamp his image," DNA had quoted a source as saying.
Preeti Simoes, the creative producer of The Kapil Sharma Show, however, had refuted the rumours of Sidhu's exit from the comedy series.
Now that it is confirmed that Sidhu is indeed taking an exit, it would surely disappoint millions of fans of the comedy show, considering that the former cricketer was a prominent member.
Sidhu and Kapil's association goes back to The Great Indian Laughter Challenge, where Kapil was a participant. Since then, both have continued their association with Kapil's show Comedy Nights With Kapil. The former cricketer later moved with the ace comedian in The Kapil Sharma Show.