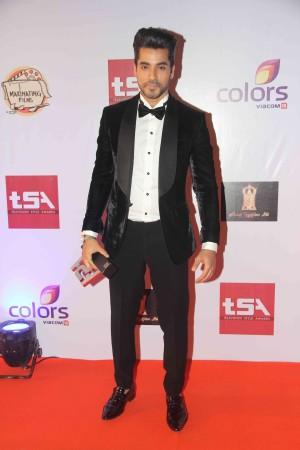 It was 'the' moment for "Bigg Boss 6" winner Gautam Gulati when he signed his first Bollywood film a few days ago.
The "Diya Aur Baati hum" actor, who has charmed many with his incredible taste in fashion and unique ways of entertaining the audience, confirmed the news on Twitter.
"Something good in the making.. Like really good! BOLLYWOOD! Here I come!," he posted, adding, "Feels good to finally sign my first Bollywood Film! #dreams." However, Gautam kept his fans guessing as he tweeted, saying he would divulge more details later.
Interestingly, a few days ago it was widely reported how Farah Khan might have offered the suave actor a film. According to a Bollywood Life insider, the filmmaker-producer apparently requested the team of "Farah ki Daawat" to shut down their mikes so that they could converse peacefully.
While this made news, with some believing he might have cracked a big deal, most thought the "Happy New Year" director was just on guard after her expletive-spewing stint at "The Bench" went viral on social media.
So is it Farah's film that Gautam has said yes to? Only time will tell.
Gautam being signed for projects isn't news, really. During his stay at the mad house, there were talks that he had been offered 11 films and 2 documentaries. Some reports also suggested that he would essay pace bowler Zaheer Khan in Sushant Singh Rajput's "M.S. Dhoni: The Untold Story".
A day or two after he lifted the coveted "BB8" trophy, he had said he wasn't interested in TV serials and would shift focus to films. " Yes, I have three good offers. I will be reading the scripts and decide which one I want to do. They are all film offers," DNA had quoted him as saying.
Something good in the making.. Like really good! BOLLYWOOD! Here I come!

— Gautam Gulati (@TheGautamGulati) March 12, 2015
Feels good to finally sign my first Bollywood Film! #dreams — Gautam Gulati (@TheGautamGulati) March 12, 2015