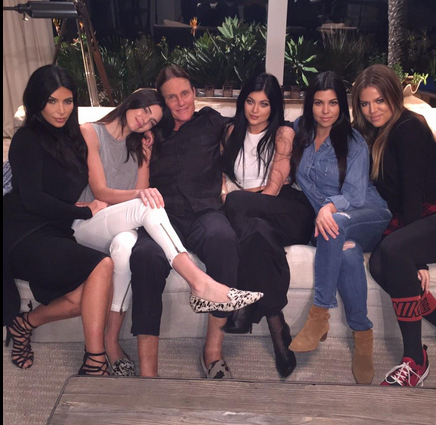 After months of speculation regarding Bruce Jenner's alleged desire to live as a woman, his mother Esther Jenner confirmed to the media that her son was indeed transitioning.
Reports noted that Bruce will come out publicly sooner than expected, and Bruce's mother confirmed that a documentary television show is in the works that will chronicle his journey.
"I just learned about [his transition]," Esther told Radar Online. "Bruce filled me in, and we had a very long, long, long talk about it. I have never been more proud of Bruce for who he is, himself as a father, as an Olympian, a wonderful public speaker. He instills enthusiasm in people. He's gifted."
Although she admitted she did not know about his struggle until recently, the 88-year-old reiterated that she couldn't be more proud of him. "Right now I am more proud of him for what he's allowing himself to do. I am more proud of him now than when he stood on that podium and put the gold medal around his neck. He deserves all the respect," she said.
Meanwhile, "Keeping Up With the Kardashians" star Bruce is also getting ready to share the secret with the world, so that he could help others with gender dysphoria. As per another Radar Online report, the reality show dad will sit down with ABC journalist Diane Sawyer this weekend to talk about the transition.
"Bruce will shoot an interview with Diane this weekend to discuss transitioning from male to female," a source told the media outlet. "Bruce realized that there's no longer any need to wait since the family knows and the public is pretty much aware of what's going on."
As reported earlier, Bruce's children are said to be supportive of these changes, as all they want is their dad to be happy. When questioned about why his ex-wife Kris kept rubbishing reports alleging Bruce's gender transition, yet another source told the publication it was to protect their young children, Kendall and Kylie, from being ridiculed by their friends.
Kris believed that Bruce would put a stop to his female tendencies at least to protect his children. "She didn't want the girls to know. Denying it was the only thing Kris could do. It was almost as if Kris thought if she kept denying it, Bruce would stop. Everything Kris did was to protect the girls because she didn't want them to get teased by their friends," the source said.