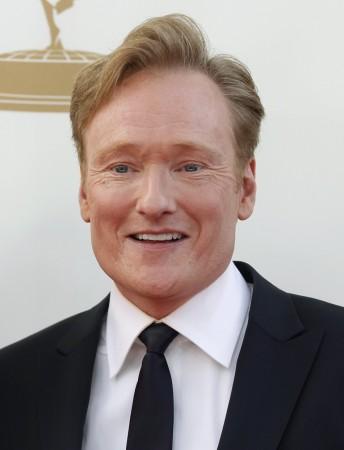 Famous talk show host and comedian Conan O'Brien turns 52 on Saturday, 18 April, and after living more than half a century, there are quite some interesting facts that his fans may not know.
Before being a full-time TV show host, O'Brien and countless others auditioned for the famed spot as the anchor for "The Tonight Show". The show's producer ultimately introduced him as the host and their choice was immediately questioned.
Later the show's former host was signed back by the producers after seven months and the 52-year-old left the channel to start his own show, "Conan", in 2010.
O'Brien never had the intention to be a comedian as he had graduated magna cum laude from Harvard University with American History and Literature, proving that even the most studious have the capability to become the funniest.
The anchor, whose name translated to 'little wolf' in Irish, is quite a guitar collector and he plays it too. He had released an album with Jack White of the former band "The White Stripes" fame.
And not only can he sing, but he can also groove with the rhythm. As a child, the anchor practised tap dancing. He also appeared as an extra for many "Saturday Night Live" skits and claims that he lost his virginity listening to "The Who"!
Speaking about nick names, all his fans are familiar with 'Coco', but it was American actor Tom Hanks who had first called him by that name on his second appearance on "The Late Night Show".
Most of the celebrities have been stalked by their crazy fans and O'Brien isn't an exception. But to be stalked by a priest is creepier than being stalked by crazy fans. The priest even sent him letters signed as "your priest stalker".
And if fans are not surprised yet, then the fact that the comedian can officiate marriages will surely make them go crazy. O'Brien is the minister with the Universal Life Church and is equal to any priest in the church who can solemnize a marriage.