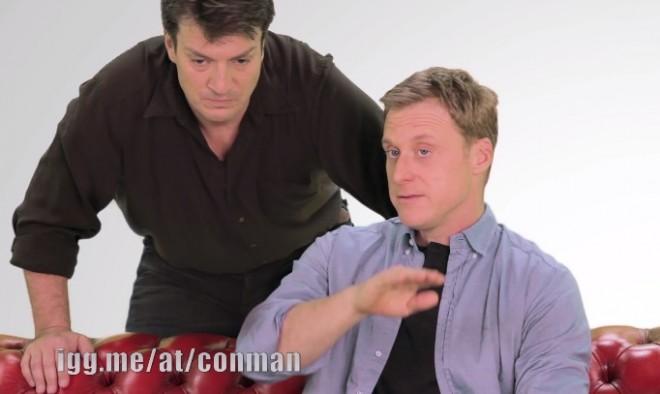 The stars of "Firefly", which was prematurely cancelled 13 years ago, are still miffed about the whole thing . While over the years, the "Firefly" team, especially Nathon Fillion, have made subtle jabs at Fox for cancelling the widely-appreciated show, now they are coming out in the open to raise funds for a new series; because they do not trust big networks anymore.
Alan Tudyc, who played the pilot of the spaceship "Serenity" and Nathan Fillion, who played the captain, are running an Idiegogo campaign to fund a comedy series named "Con Man". The show will portray the lives of actors that once starred in popular sci-fi- shows, much like "Firefly", and how they make appearances at comic-cons and other conventions.
However, instead of approaching a network to broadcast the series, the campaign team, which includes Tudyc, Fillion, PJ Haarsma, George Rohac, DJ Swanepoel and Jasper Bernbaum, are looking to do it on their own, with the help of millions of investors ― the fans.
According to the official page, "Con Man is a way to share some of the surreal occurrences we have had, while telling the story of a guy learning to love and embrace his fans".
The campaign is also backed by sci-fi geeks and stars like Seth Green, Felicia Day and Gina Torres, who played Zoe Washburne in "Firefly".