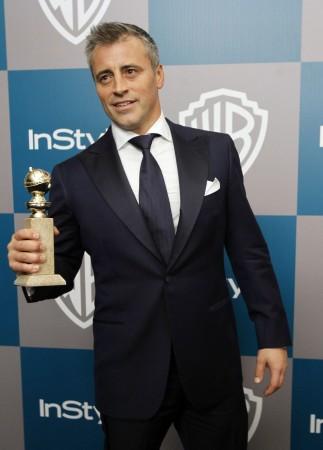 Actor Matt LeBlanc finished TV show Friends with $22 million as yearly pay check. Even though he isn't known to be a reckless spender, the star loves and knows all about wheels. The actor owns 15 vehicles that include 11 cars, 2 motorbikes, 1 scooter and a bulldozer.
What's interesting is, he is pretty invested in these purchases and has done up car engines, and painted them from scratch among other things. Who wouldn't pay so much attention to cars if they were along the likes of Porsche and Ferrari and Mercedes.
LeBlanc owns Porsche 911 Turbo S (966), 1985 Nissan Pickup, 1978 Chevrolet Blazer, Porsche 911 GT2 RS, Ferrari 458 Italia, Mercedes-Benz ML63 AMG, Fiat X1/9, Suzuki GSX-R Series, Ducati 1299 Superleggera, Aprilia 50CC scooter, 1987 Porsche Carrera 930, D6M XL bulldozer, Reliant Rialto, Porsche 914, and a Porsche 924.
Of these 15, the Nissan pickup is special. It was his first car, brand new and his dad had given it to him. Recalling the times, the 51-year-old told Car and Driver that he was excited about it, but also disappointed because he wanted to work on it and so he sold it off to get him a 1978 Blazer that came with a four-inch lift kit, 36-inch mudders, hooker headers, glasspacks and an air cleaner.
"I changed the cam in it—a little higher lift and a little longer duration, but not too crazy because I wanted it to idle. It was a great car. I did everything myself. Did the body work and painted it in school. I went to a tech school and was a carpentry major," the magazine quoted him as saying.
Clearly, he knows his way around cars and one of the reasons why he is a perfect fit on BBC's Top Gear. Unfortunately, the channel has announced that LeBlanc, who co-hosts the popular motoring show, will be moving on after the next series airs, later this year.
Ever since the Friends star's involvement the show has seen a spike in viewership and it's a bit strange why anyone would let go of the opportunity. But, it requires the hosts to travel extensively, which LeBlanc isn't comfortable with.