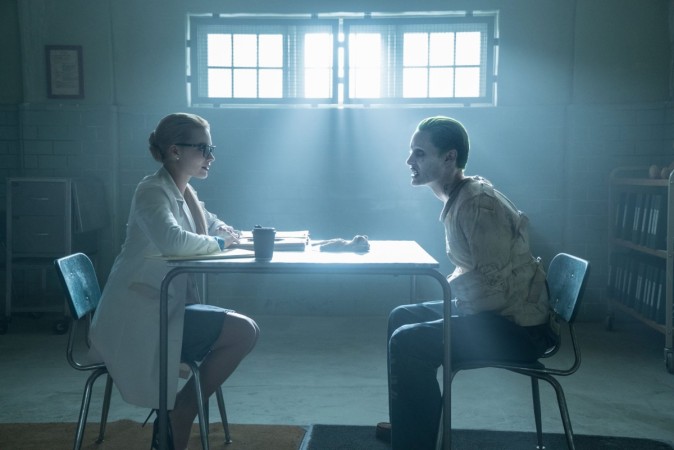 Be it comics, games or even movies, Joker has never missed an occasion to get under Batman's nerves. The Clown Prince of Crimes always finds an opportunity to hit out at his arch rival and attempts to get even with the Cape Crusader.
Also Read: Justice League: Game of Thrones star reveals MAJOR spoilers
In the comics, a number of instances of Joker attacking the Batman have been recorded. Even on the big screen, Heath Ledger's or the more recent Jared Leto's Joker has never missed an onscreen opportunity to tease Christian Bale and Ben Affleck's Batman. However, Leto took things off-screen and took a dig at Batman through his new Instagram post.
The actor posted an art work showing fans a taste of what that fight would look like. The art work shows a shirtless Joker standing behind Batman with a sharp knife held at the superhero's neck.
While we honestly hoped that it was an art work from either the upcoming Justice League or Batman solo movie or even Suicide Squad's sequel, Comicbook.com threw water on our hopes.
The website did some digging and found out that it is a mere art work done by a fan that the actor rehashed on his Instagram account. The art work is so realistic that it is hard to tell that it is not from DC's studio.
While we'll have to wait for the two characters to clash on the big screen, DC fans await two big movies from the DC Cinematic Universe. DC and Warner Bros are currently busy promoting Gal Gadot's Wonder Woman which releases on June 2 this year, followed by Justice League on November 17.
DC and WB will have a busy 2018 as the two production houses will dive into the making of Batman's solo movie, The Flash's release on March 23 followed by Aquaman on December 21, 2018.