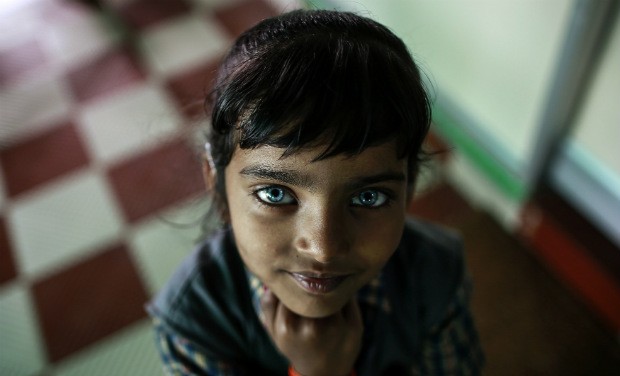 Compensation continues to elude many victims of the 1984 Bhopal gas tragedy even after 30 years, notwithstanding a new movie and musuem dedicated to the disaster.
Bhopal Group for Information and Action activist Satinath Sarangi said "about 93% of victims were left out of compensation."
If they had received the compensation in time, they might have got timely medical treatment.
Some of the victims who got modest compensation say the money was never sufficient for treatment. "After 30 years I'm still suffering headaches, I can't see or walk normally, and the compensation was spent long back," said a victim Krishna Bai. Bai, who has sight, heart and breathing problems, had received ₹35,000 as compensation.
Several survivors of the 1984 horror have been demanding enhanced compensation, which was promised by Union Minister for Chemicals and Fertilisers Ananth Kumar on 14 November, according to a BBC report.
He not only agreed to raise the compensation figures, but also promised that those who are entitled to compensation but are not getting any, will get what they deserve. But the promise has come 30 years after the disaster engulfed thousands of life and ruined life of thousands more.
Thousands of people were exposed to methyl isocyanate (MIC) gas and other poisonous chemicals when the gas started leaking from a pesticides plant of Union Carbide Corporation (UCC) on the night of 2 December and continued seeping through the plant till the night of 3 December.
Museum
A journalist, Rama Lakshmi and activist Shalini Sharma have opened a museum called "Remembering Bhopal Museum" in a flat on Baresia Road. It is dedicated to India's worst industrial tragedy that occurred on the night of 2 December.
The photographs and audio recordings of about 50 survivors, saris, sweaters, walking sticks, medals, bridal dress, bangles, mangal sutras, toys, pencil boxes, milk bottles, spectacles and other objects from that time have been exhibited in the museum to narrate the unforgettable story of the thousands of lives who became victims.
"Each of the objects will narrate stories of the disaster. Visitors will also hear stories about the victims as narrated by the survivors," India Today quoted Lakshmi as saying.
The museum is a newly added reflection of the 1984 tragedy, which has inspired several film and documentary makers from around the world to re-enact the tragedy in their films and documentaries.
Films and Documentaries
"The Yes Men Fix the World," "Sambhavna," "One Night in Bhopal," "Bhopali," "Bhopal Express" project the catastrophe the industrial disaster brought upon the victims of the gas leak from Union Carbide India Limited (UCIL) pesticide plant.
To the strings of these five visuals of the disasters, director Ravi Kumar added another –"Bhopal: A Prayer for Rain."
Citing his reason for making the film, Kumar told PTI in an interview that "as filmmakers we have a moral responsibility to tell real stories. It is a story that should be told cinematically and on a bigger canvas. It is not an isolated incident, we see similar chain of events everywhere. We can learn a lot from Bhopal to ensure that another Bhopal does not happen ever again."
Compensation woes
The Bhopal gas tragedy and its victims have caught the attention of filmmakers and curators, but it has failed to impress the government, on which the survivors are dependent for many years. The limited sum of money – compensation – that they are dependent on for their treatment and medical bills - has not reached them entirely.
Dow Chemical Company, which took over UCC in 2001, has refused India's demands to pay the compensation, claiming that it was not involved in the disaster and so it is not entitled to pay any compensation.
However, Warwick University law professor, Dr Upendra Baxi believes when one company takes over another company's assets, its liability comes along.
"I say a successor company, in this case Dow Chemical, just as it overtakes the assets of a company, namely Union Carbide, it also should overtake the liabilities," Baxi said.
In the midst of India's demand for compensation from Dow and Dow's refusal to do so, the ones who'll suffer forever are the survivors of 1984 Bhopal tragedy. The older victims might get tired some day and endure the pain silently, but new claimants for compensation would continue to increase in the future.
The children of the victims and their children, who will inherit health problems caused by the poisonous gas, will come up as new claimants of compensation. And if not inherited diseases, they will acquire disease from drinking groundwater that is being polluted by the plant which is still leaking.