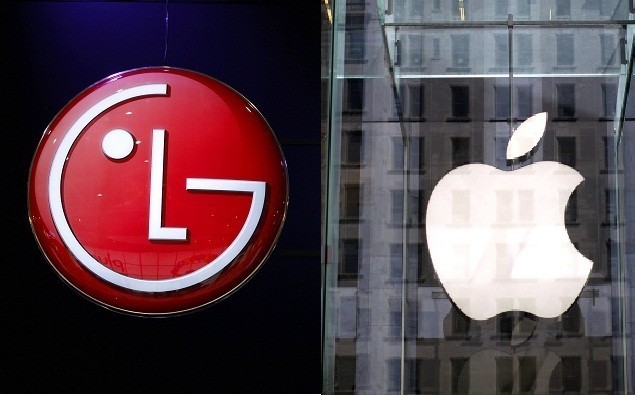 LG launched its flagship device G2 in India on Sept. 30 and it is likely to give a tough competition to Apple's recently launched iPhone5S.
Both the smartphones are considered to be great with all the new features and are evidently vying for the top spot in the market.
Camera
Most of the smartphones these days have a great camera feature. All the brands roll out their handsets with the finest camera sensors mostly present in the rear-facing camera, reported NVO News.
The latest iPhone5S carries an 8 megapixels iSight camera, which is the same as its predecessor iPhone5. On the other hand, LG seems to have done better as it carries a 13 megapixels camera.
Apple's flagship device carries a camera with a better sensor of 1/3 inch and 1.5 µm pixel size. The iPhone5S also carries some of the characteristics such as autofocus, dual-LED (True Tone) flash.
The front facing camera in iPhone5S is of 1.3 megapixels along with 720p video recording and with FaceTime video chatting experience is much better.
LG's G2 carries a 2.1 megapixels camera and video recording can happen at 1080p at 60 frames per second. The G2 also provides the users with features like geo-tagging, optical images stabilization and HDR. LG G2 camera also include panorama.
Both the devices have the same video recording features as both can record in 1080p at 30 frames per second along with video stabilization.
Design and Display
Apple evidently has an upper hand when it comes to design. The Cupertino based brand has not made much change in the design if compared to the predecessor iPhone5 but the aluminum body and glass has taken over the design category in the smartphone world .The iPhone5S is smaller and is a pocket sized smartphone, which makes it handy but its rival LG G2 is a big-screened handset, reported Stuff.
LG G2 carries a display of 5.2 inch with a LCD full HD screen along with a screen resolution of 1,920X1,080 pixels whereas the iPhone5S has a display of 4 inch along with a screen resolution of 1,1360X640 LCD screen.
Processor and OS
Apple's iPhone5S carries the new dual-core processor A7 with 64 bit. iPhone5S has now been updated to the newly launched operating system by Apple iOS7.
LG G2 sports a quad-core processor clocked at 2.2GHz Qualcomm Snapdragon 800. The device carries a 2GB RAM and sports Android 4.2.2 Jelly Bean, which is a disappointment as Google has already launched Android 4.3 and Android 4.4 KitKat.
Battery
The battery backup of LG G2 is of 3,000 mAh battery and with this battery the user will not require to charge the smartphone for 19 hours.
Apple's iPhone5S has a battery backup which delivers about 10 hours of talk time for the users but it is lesser than what LG G2 carries.
Price
The price of LG G2 in India is ₹.41, 500 for the 16GB variant and ₹.43, 500 for the 32GB variant.
iPhone5S is presently available online for a price of ₹55, 000 for the 16GB variant, the 32GB costs ₹62,000 and the 64GB costs ₹69,000.