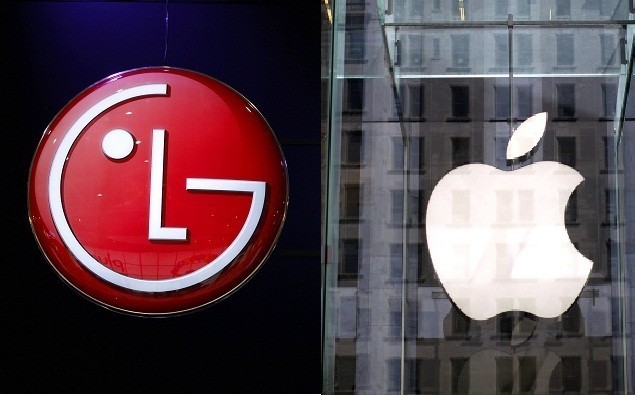 With the release of LG's flagship device, G Pad on Sept. 2, it is now being said that the tech giant has made an iPad Mini for the Android lovers.
LG Electronics was expected to launch the G Pad 8.3 during the IFA Event. On Aug. 26, LG posted a teaser of the upcoming LG G Pad 8.3, on its official YouTube page, adding fuel to fire. But the tech firm took a giant leap by unveiling the device prematurely.
The iPad Mini hit shelves in November 2012 and created a buzz in the tech world.
The G Pad features a display of 8.3 inch, which is better than the existing iPad Mini with a display of 7.9 inch. The Pocket-sized phablet comes with amazing specifications, which might be a threat to the existing iPad Mini.
With a screen resolution of 1,920X1, 200 pixels, it will be LG's first tablet with a Full HD screen, reported Cnet. The phablet also carries an excellent display quality, along with a QPair application, which helps users sync all the calls and messages from any Android smartphone to the tablet.
With a battery backup of 4,600 mAh, the gadget weighs just 338 grams whereas, the iPad Mini carries a 4,490mAh battery, reported Geek.
The LG G Pad 8.3 is powered by a 1.7 GHz quad core Qualcomm Snapdragon 600 processor along with a 16GB internal storage capacity and a 2GB of RAM. But the iPad Mini has a 1 GHz dual core processor and a 512MB RAM and is available in different storage variant of 16GB, 32GB and 64GB.
The main camera of the both the gadgets is of 5 megapixels, with the iPad Mini carrying a front facing camera of 1.2 megapixels whereas the LG G Pad carries a 1.3 megapixels camera.
LG's flagship device runs on Android 4.2.2 Jelly Bean and as Apple's products usually run on operating system built by tech firm itself, the iPad Mini runs on iOS 6.1.3. On the other hand, it is now being said that the iPad Mini received an update of iOS 7, since the operating system was launched recently.
"LG G2 superphone, reinforcing LG's commitment to leadership in advanced mobile devices through its premium G Series products," Cnet US quoted LG.
Apple is now gearing up for the launch of the iPad Mini 2, which will give competition to its predecessor as well as the LG G Pad 8.3.