HTC One Max has now been officially unveiled in the tech world, joining the other two members of the One family: HTC One and HTC One Mini.
The new flagship device does not happen to have many differences in terms of specifications when compared to HTC One. One Max has come into a phablet market, ruled by Samsung. The South Korean company started the trend with the original Galaxy Note and has recently launched Galaxy Note 3. Sony is one of the other tech giants that has given a tough competition to Samsung, with the Xperia Z Ultra. It is now time to see, where HTC One Max stands, according to Tech Radar.
Here is a comparative study between the three flagship phablets Galaxy note 3, Sony Xperia Z Ultra and HTC One Max.
Operating System
The operating system of all the three phablets are Android.
The HTC One Max carries the latest Android 4.3 along with Sense 5.5 which gives access to all the refurbished HTC BlinkFeed.
The Samsung Galaxy Note 3 also comes with Android 4.3 along with Samsung's TouchWiz, while Sony Xperia Z Ultra comes with Android 4.2 along with Sony's TimeScape.
Display
The display of Sony Xperia Z Ultra is by far the best amongst all the three phablets as it sports a 6.44 inch screen along with a pixel density of 342ppi.
The HTC One Max is the second best as it carries a display of 5.9inch Full HD with 367ppi, while Samung Galaxy Note 3 features a display of 5.7 inch with a pixel density of 386ppi.
Processor
The processor is the most important specification in a gadget. HTC One Max comes with the smallest Qualcomm's oldest Snapdragon 600 quad-core processor which is clocked at 1.7GHz and, to assist the processor, the Taiwanese company has placed a 2GB RAM.
The Galaxy Note 3 and Xperia Z Ultra both have larger processor, the upgraded Snapdragon 800 chip. These processors are clocked at 2.2GHz in Sony and in Samsung Note 3 it is clocked at 2.3GHz.
The Galaxy Note 3 packs a 3GB RAM and Sony Xperia Z Ultra packs a 2GB RAM.
Camera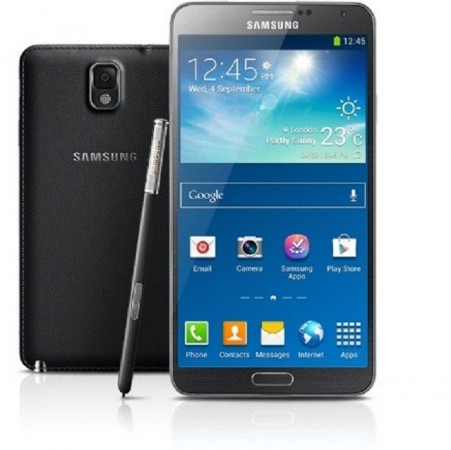 HTC One Max reportedly carries an UltraPixel technology camera along with HTC Zoe that brings Sequence Shot, Always Smile and Object removal options. The device also carries a front-facing camera of 2.1MP.
The Samsung Galaxy Note 3 comes with a 13MP camera along with a 2MP front-facing camera. The camera features many photo modes that include Beauty Face, Best Photo and Drama.
The Sony Xperia Z Ultra packs an 8MP camera although backed up with the Exmore RS sensor.
All the three cameras will be able to record Full HD videos.
Battery
HTC One Max carries a 3,300mAh battery which gives a total talk time of 25 hours on 3G.
Samsung Note 3 packs a 3,200mAh battery which gives about 21 hours talk time on 3G.
Last but not the least, Sony Xperia Z Ultra carries a 3,000mAh battery which gives a talk time of about 16 hours only.
Storage
Samsung Galaxy Note 3 and HTC One Max will be available in two variants: 16GB and 32GB. Both devices also contain a microSD card slot which will have support for up to 64GB.
The Sony Xperia Z Ultra comes with only 16GB of storage and there is no 32GB variant. But the company has also offered a microSD card slot through which the storage capacity is expandable up to 64GB.