Legendary Bollywood singer Kishore Kumar's birthday is generally celebrated with much fanfare in the little town of Khandwa, Madhya Pradesh. However, today would be the first time in around 27 years that this town would not celebrate the birth anniversary of its most talented singer.
No doodh-jalebies would be handed out amongst the crowd, no one would be dancing through the streets, and no one would be playing the best of Kishore Da's music, to provide some tune to the dancers.
While today is Kumar's 85th birthday, the small town of Khandwa will carry a deserted look due to the communal violence that suddenly erupted after people protested against an objectionable post on social media, from a fake account.
The whole town is under curfew, and this has been the state of affairs for the past few days. It was only on Saturday, that the forces enforcing the curfew relaxed it for a couple of hours. However, this relaxation in the curfew was only for the women and children, who were allowed to go shopping for these two hours in the weekend.
For the last 27 years, the people of Khandwa had religiously celebrated Kishore Da's birthday, holding a grand orchestra, throughout the day. This orchestra was generally held at the Kishore Kumar Muktidham, which lies on the Khandwa-Indore Road. People from all around the town, from all sections of the society came to celebrate the birth anniversary of the singer from their town.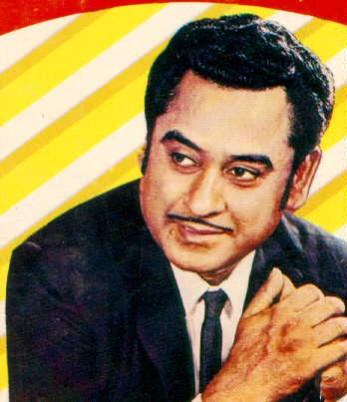 The orchestra would play all the favourites and there would even be karaoke sessions, where anyone could just hop on to the podium, and start singing their favourite Kumar classic.
"Imagining Kishore Kumar's birthday celebrations without free-for-all musical orchestra, which galvanized entire Khandwa is impossible," Vinay Upadhyaya, who is an art critic in the town where the singer was born, told The Times of India.
"But with curfew in force, it's impossible to go ahead with the annual musical delight. Not only commoners from Khandwa and neighbourhood, but state ministers like Kailash Vijayvargiya and Kunwar Vijay Shah and ex-Khandwa district collector Neeraj Dubey have sung at the day-long musical show in the past."