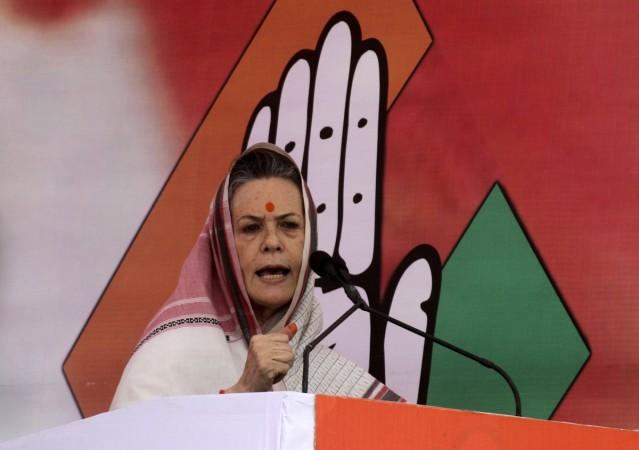 In a direct attack on Bhartiya Janta Party on Tuesday, Congress President Sonia Gandhi claimed that the Modi government is trying to divide the people of India by "deliberately" orchestrating communal clashes across country.
While addressing Kerala Pradesh Congress Committee convention in Thiruvananthapuram, Sonia referred to a number of communal violences that have erupted in over 11 weeks and said that India has witnessed "more than 600 incidents of communal violence in Uttar Pradesh and, perhaps, as many in Maharashtra."
"I wonder why after the BJP came to power all these communal incidents have happened. It seems some of these incidents are deliberately orchestrated. The party in power is in a hurry to divide people," Hindustan Times quoted her as saying.
She claimed there were hardly such incidents during UPA government's rule and said that she would not allow the current government to disrupt the peace and harmony of the nation.
"The Congress will not allow dilution of secular and pluralistic tradition of the country," Sonia noted.
Her attack on Modi government follows her son and Congress Vice President Rahul Gandhi's remark on communal violence made earlier this week.
He had reportedly alleged that the communal violence occurring over and over again in Uttar Pradesh was "artificially and deliberately engineered" to "divide the poor," according to NDTV.
Uttar Pradesh has witnessed over 600 incidents of communal clashes since 16 May, affecting 12 by poll areas, according to news reports.
Prime Minister's Office has dismissed Sonia's allegationsand called it baseless.