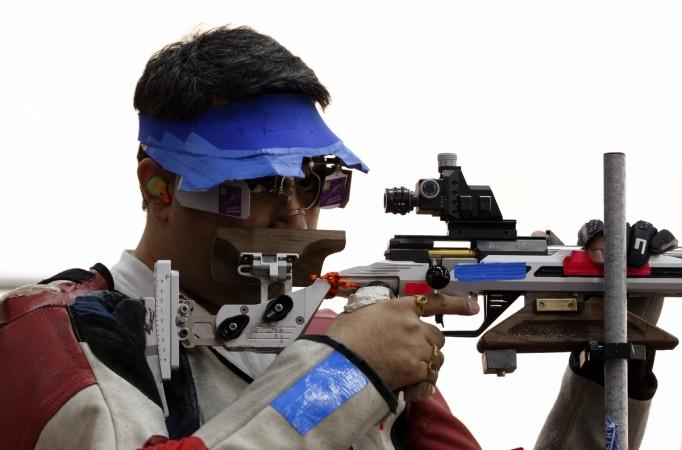 Ace Indian shooter Gagan Narang made a stunning comeback to take home the silver medal in 50m rifle prone event in the Commonwealth Shooting Championship in Gold Coast, Australia on Thursday.
Narang, who is appearing in his first major tournament since 2016 Rio Olympics, shot a total of 617.6 in the qualification to end fourth.
In the finals, he shot 246.3 to end just 1.4 points adrift the leader to settle for the second place.
"It was a very windy day and I had to dig deep. It was a test of my patience as I had to release my shots at the right time," the 2010 CWG Gold medal explained.
The London Olympics bronze medalist even though is delighted, admitted that there is work to be done ahead of the Gold Coast 2018 Commonwealth Games.
"It was a test event for the Commonwealth Games next year and one of the things to test was the wind conditions and I did just that today. The final score still can be better and I know that I need to put in some more in that direction," he added.
Annu Raj Singh who also made a comeback in the Indian team, had a good outing as she cruised her way to win the bronze medal in the women's 50m pistol competition. The 2010 CWG gold medalist shot a total of 28 in the finals to finish third.