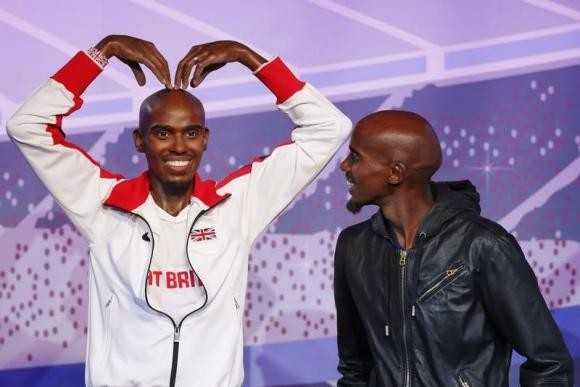 Mo Farah, the British distance runner, fears that fitness problems may keep him out of Commonwealth Games 2014, to be held in Glasgow which starts on 23 July.
Farah, presently the 10,000 metres Olympic and World champion and the 5000 metres Olympic, World and European champion, has been plagued by fitness problems of late. He did not participate in the Glasgow Grand Prix held at the weekend, due to abdominal pains.
The Moghadishu-born British long and middle distance runner is yet to decide whether to participate in the upcoming Commonwealth Games, which is only a few days away.
"It's a good question. I don't know," BBC Sport quoted Farah.
While unsure of his participation in the Games, he has not ruled it out and sounded positive about making it back to the track.
"Hopefully I should be good. I have missed a bit of training, but we'll make a decision further down the line," the 31-year-old said.
The athlete, if fit, is slated to run in the 5,000 metres and the 10,000 metres at Glasgow.
"I'll see what I can do. My aim is to compete in both events," he said.
The Commonwealth Games start only on 23 July. However, Farah will see a ray of hope as the track and field competition commences only on 27 July. His medical team is doing the best they can to ensure that he is fit for Glasgow.
Although there were doubts over the 31-year-old's participation in Glasgow, the medical team had consented to him returning to training, reported The Guardian.
"I came back and had some tests done through British Athletics, which went well, and now I've got the all-clear to get back into training, and I'll see what I can do," said the Olympic champion.
Neil Black, performance director of the governing body of track and field events in Britain, British Athletics, sounded positive about Farah's chances of making it to Glasgow.
"Mo has had some challenges with his health which have all been dealt with and he is now phasing back into full training. He is really positive about things and he is thinking optimistically about the summer," Black said, according to BBC Sport.
Farah, before the Commonwealth Games, will look to take part in the London Anniversary Games on Sunday.