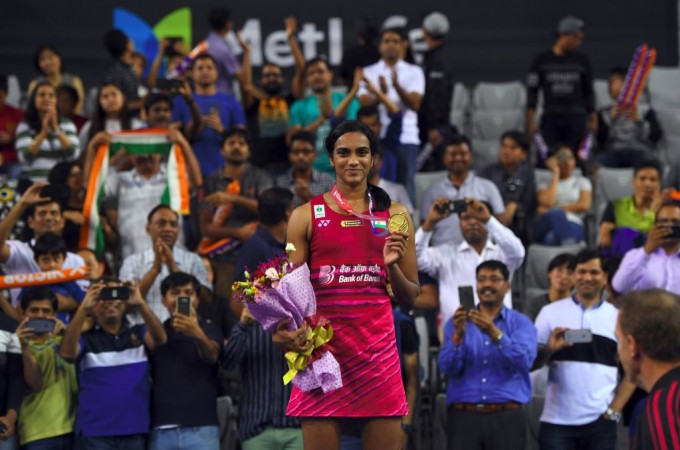 Rio Olympics silver medalist PV Sindhu has been chosen as India's flag-bearer for the opening ceremony at Commonwealth Games 2018, starting April 4 at Gold Coast, Australia.
Olympic bronze medalists Saina Nehwal and Mary Kom were also considered by the Indian Olympic Association (IOA). Notably, neither of the two senior athletes have been flag-bearers at a multi-sport event in the past.
However, Sindhu was selected ahead of the veterans because of consistent performances in the recent past, according to The Indian Express.
The world number three women's singles shuttler has been on top of her game, ever since becoming the first Indian woman to win an individual silver at the Olympic Games in 2016.
The 22-year-old went on to win a silver medal at last year's Badminton World Championships and recently finished runner-up at the prestigious All England Open Badminton Championships.
Sindhu will be making her second Commonwealth Games appearance in Gold Coast City. She had won a bronze in the women's singles category in the 2014 edition of the quadrennial multi-sport event.
"Sindhu's achievements are more recent and she is among the best athletes in the country at the moment. Hence, we have chosen her to be the flag-bearer," an IOA official was quoted as saying by The Indian Express.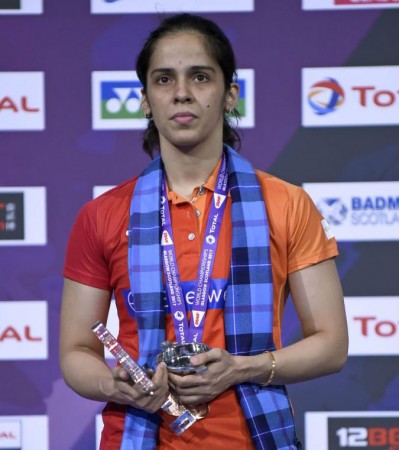 Both Sindhu and Saina are among the frontrunners to win a Gold in the women's singles badminton at the upcoming Commonwealth Games. The latter had won a gold medal at the 2010 Games in New Delhi but had pulled out of the 2014 edition due to injury concerns.
Meanwhile, five-time world champion and London Olympic bronze medalist Mary will be making her Commonwealth Games debut in Gold Coast. The 35-year-old celebrated boxer, who won her fifth Asian Boxing Championships title last year, will be looking to win the only medal missing from her impressive cabinet.
India's flag-bearers in the recent past
London Olympic shooting silver medalist Vijay Kumar had been the flag-bearer for India at Glasgow Commonwealth Games in 2014.
India's only individual Olympic gold medalist Abhinav Bindra lead the Indian contingent at the New Delhi Commonwealth Games in 2010 while sports minister Rajyavardhan Singh was the flag-bearer in 2006 in Melbourne.