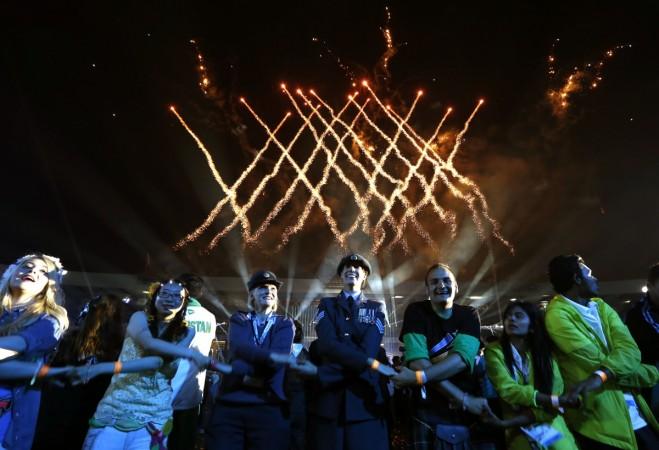 Australia's Gold Coast is the venue for one of the biggest global sporting events of the year — the 21st Commonwealth Games.
The 71-nation event gets underway April 4 and will run until April 15. Ahead of the opening ceremony in Queensland, here's you all you need to know about the multi-sport event.
The Commonwealth Games happen once every four years, involving athletes from the Commonwealth of Nations — countries that are mostly former colonies or territories of the British Empire.
The first Commonwealth Games were held in 1930 in Canada, with some 400 athletes from 11 countries taking part. The games have gradually grown in size over the decades, with more than 6,500 athletes taking part in the Gold Coast games.
Athletes will compete in 18 sports events, including badminton, basketball, boxing, hockey, netball, table tennis, cycling, beach volleyball and wrestling. The Gold Coast games will be the first in the Commonwealth Games' history to feature an equal number of events for both men and women.
The full schedule of the 21st Commonwealth Games can be found here.
Host nation Australia is the most successful in the history of the Commonwealth Games with 852 gold medals. India is the fourth-most successful nation with 155 gold medals.
Rio Olympics silver medalist PV Sindhu will be India's flag-bearer at the opening ceremony of the Gold Coast games.
The 11-day event is expected to attract a television audience of 1.5 billion.
List of sporting events
Aquatics
Athletics
Badminton
Basketball
Beach volleyball
Boxing
Cycling
Gymnastics
Hockey
Lawn bowls
Netball
Rugby sevens
Shooting
Squash
Table tennis
Triathlon
Weightlifting
Wrestling
Where to watch
The 21st Commonwealth Games will be broadcast live on Sony Ten 3, Sony Six and Sony Ten 2, while live-streaming services are available on the Sony Liv app.