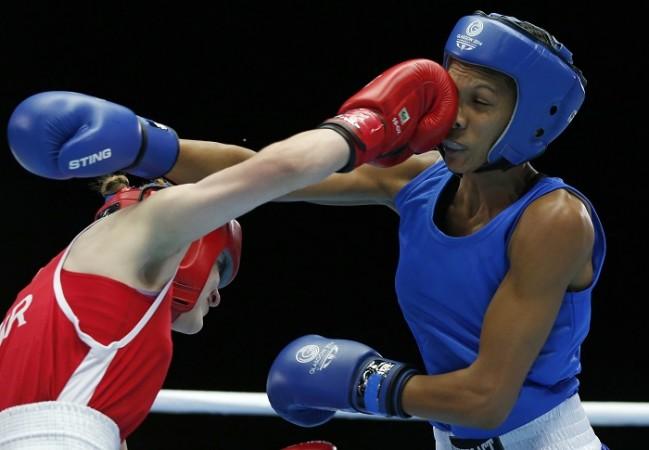 India shooters once again took centre stage at the Barry Buddon shooting centre in Glasgow as pistol maestros Jitu Rai and Gurpal Singh won gold and silver in the 50m pistol event.
Adding a third medal to the tally was Gagan Narang, who picked up a silver in the 50m rifle prone category.
En route to the finals, Jitu broke a Commonwealth record by scoring 562 points and then won gold with an aggregate of 194.1. Gurpal managed to score 187.2 to clinch the silver medal and give India the coveted 1-2 finish.
Meanwhile, another silver came India's way courtesy of weightlifter Vikas Thakur who overcame much pain to lift a total of 333kg (150+183) in the men's 85kg category.
Other Results:
The Indian women's hockey team beat Trinidad and Tobago in a grand manner by scoring 14 unanswered goals.
The Indian table tennis team were unsuccessful in claiming the bronze medal as they were beaten 3-1 by the Nigerians.
After Dipika Pallikal's quarterfinal loss, Saurav Ghoshal also went down to England's Peter Barker in the men's singles.
Badminton doubles hopes Jwala Gutta and Ashwini Ponappa were beaten by the Singaporean pairing of S.M. Sari and L. Yao in the bronze medal playoff.
Boxers Vijender Singh (75kg), Mandeep Jangra (69kg) and L Devendro Singh (49kg) advanced to the quarterfinals while Shiva Thapa was outpunched by Olympic gold medalist Michael Conlan.
Vijender Singh beat Mujandjae Kasuto of Namibia 3-0 after landing a perfect 10 from every judge in each of his rounds.
MR Poovamma and Shradha Narayana did not qualify for the women's 400m race with Meena Kumari and Lajja Gauswami failing to qualify in the 50m women's rifle prone event.
Om Prakash Karhana had a disappointing 6th place finish in the men's shot put finals.
India maintained their 5th position in the medals tally with a total of 26 medals on Day 5 at the games.