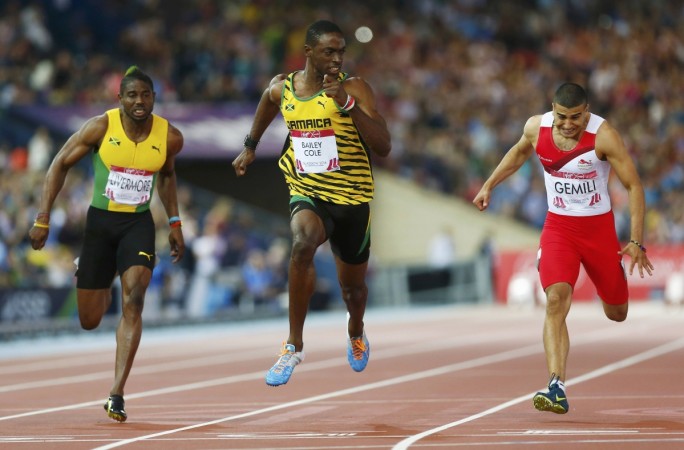 The 2014 Commonwealth Games will head into Day 8 on Thursday in Glasgow at Hampden Park. Medals will be awarded in as many as nine track and field disciplines.
The action gets underway with the men's discus throw final in the evening at Hampden Park. Scottish fans will get right behind the 27-year-old Angus McInroy, who when not flinging the discus is an IT consultant. Benn Harradine of Australia, who won gold in Delhi at the Commonwealth Games 4 years ago, will see if he can repeat that success.
India's very own Vikas Gowda is also in contention and another medal would delight the country. Gowda came away with silver in Delhi. Welshman Brett Morse, with a personal best of 66.84, can spring a surprise.
Next up is the women's long jump final. England have three athletes in the form of Shara Proctor, Jazmin Sawyers and Lorraine Ugen competing for glory here. One of them could end with a medal around their necks. Bianca Stuart of the Bahamas, with a personal best of 6.81 metres, stands a good chance as well.
Thereafter, the two T 54 events for the para athletes will follow. First up is the women's 1500 T54 Final. England's Shelly Wood could a pose a stiff challenge. She is the owner of a world record in the 1500 discipline. Christie Dawes of Australia too could find a place on the podium. Two Scots -- Megan Dawson-Ferrell and Samantha Kinghorn -- will look to add to Scotland's medal tally. Look out for Jade Jones of England as well.
The women's event will be followed by, the Men's 1500 T54 final. Aussie Kurt Fearnley, with a personal best of 2.54.75 minutes, is a serious contender. Samuel Kuris Nigige can add to Kenya's excellence in track and field medals.
The men's 800 metres final will be one of the most anticipated races of the evening. David Rudisha of Kenya will be the obvious favourite. England's Michael Rimmer could pose a stiff challenge, while other Kenyans Ferguson Rotich and Evans Kipkori could find a place on the podium.
The Men's 400 metres hurdles final will also take place on Thursday. England's Richard Yates, winner of a bronze in Delhi, can prove to be dangerous.
The women's 400 metre hurdles final will follow. Elidh Child will look to put a smile on Scottish faces with a medal. Amake Ogoegbunam of Nigeria could be a threat.
Thereafter, fans will be treated to the exhilarating men and women's 200 metres final. The Jamaicans will look to dominate here.
Here are the track and field events and local timings (+4.30 IST) for Thursday—
1] Men's Discus Throw Final - 6-00 pm
2] Women's Long Jump Final - 7- 15 pm
3] Women's 1500 T54 Final - 7-20 pm
4] Men's 1500 T54 Final - 7- 35 pm
5] Men's 800 Metre Final - 7-50 pm
6] Men's 400 Metre Hurdles Final - 8-15 pm
7] Women's 400 Metre Hurdles Final - 8-25 pm
8] Women's 200 Metre Final - 8-45 pm
9] Men's 200 Metre Final - 9- 10 pm
Where to Watch Live

Ten Sports will air the Commonwealth Games in India, with the live streaming optionHERE and HERE. The action will be available live on CBS Sports in Canada with online streaming option HERE.
BBC will telecast the games live in the United Kingdom, with live streaming option HERE or follow the updates HERE. Network Ten will broadcast the Commonwealth Games live in Australia with an online viewing option HERE. For International viewers, including the United States, the action will be available live on official Commonwealth Games 2014 YouTube channel for free HERE.