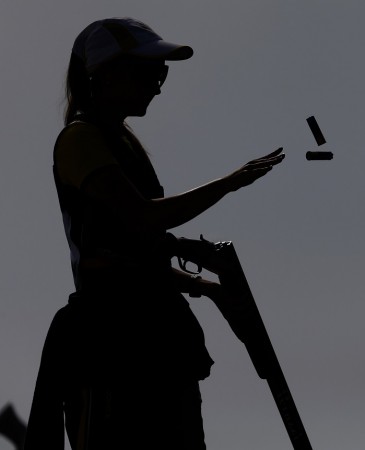 A total of eight Indian shooters and four weightlifters will be in action today at Glasgow. With shooters Abhinav Bindra and Malaika Goel setting the triumphant tone with their respective medal wins yesterday, the remaining contingent will be looking to win more medals on Saturday in order to push India further up the board.
Shooting will yet again take centre stage at the Barry Buddon range with Prakash Nanjappa and Om Prakash starting out in the 10m pistol event. Nanjappa is a former Asian Airgun Championship silver medalist.
Rahi Sarnobat and Anisa Sayyed will be seen at the 25m women's pistol event. Rahi had won gold in the pairs and a silver in the singles event at CWG in Delhi.
Mairaj Khan and Baba Bedi will be seen at the men's skeet event. The former was a national champion with the latter being a consistent World Cup and Asian Championships representative.
Apurvi Chandela and Ayonika Paul will participate in the 10m air rifle event.
The Indian weightlifters will look to raise the bar after India bagged two medals on the first day courtesy K Sanjita Chanu and S Mirabai Chanu and one yesterday via Sanjita Khumukcham. Indian participants include Omkar Otari, national weightlifting gold medalist Meena Kumari and junior weightlifting champion Punam Yadav.
Prakash Nanjappa and Anisa Sayyad have qualified for the finals while Om Prakash failed to make the cut.
Schedule of play
Men's 10m Air Pistol Qualification- Om Prakash, Prakash Nanjappa- 1:15 p.m.
Women's 10m Air Rifle Qualification- Apurvi Chandela, Ayonika Paul- 3:15 p.m.
Women's 25m Pistol Precision Qualification-Aneesa Sayyed, Rahi Sarnobat
Men's Skeet Qualification Day 2- Mairaj Khan, Baba Bedi – 1:30 p.m.
Weightlifting
Men's 69kg - Omkar Otari-2.30 p.m
Women's 58kg - Meena Kumari-5 p.m.
Women's 63kg - Punam Yadav and Vandna Gupta-5 p.m.
Where to Watch Live
Live coverage in India is on Ten Sports, with the live streaming option HERE and HERE. The action will be available live on CBS Sports in Canada with online streaming option HERE.
BBC will telecast the games live in the United Kingdom, with live streaming option HERE or follow the updates HERE. Network Ten will broadcast the Commonwealth Games live in Australia with an online viewing option HERE. For International viewers, including the United States, the action will be available live on official Commonwealth Games 2014 YouTube channel for free HERE.