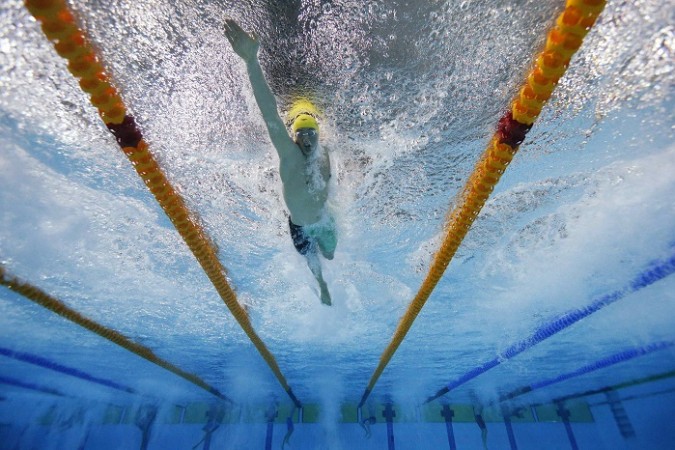 India remained unhinged in 5th in the medals tally after collecting five medals on day 4 of the Commonwealth Games 2014.
One gold, two silvers and two bronze came courtesy of shooters Shreyasi Singh and Asab Mohammed and weightlifters Punam Yadav, Satish Sivalingam and Ravi Katulu.
Making for a remarkable 8th medal in shooting for India, Shreyasi Singh clinched silver in the women's double trap event, followed by Asab Mohammed's bronze in the men's double trap.
Shreyasi, 22, a student of Hansraj college, was not rattled by the bad weather conditions that were prevalent at the Barry Buddon shooting range and instead used the strong winds to her advantage to win the shiny medal.
"It was windy and had its effect on the event. But I found it OK since I am mainly a trap shooter and my skills in that helped me to use it to my advantage," she said.
Shreyasi will next be seen in the trap shoot event on Monday.
After missing just the one trap in the gold medal shoot off, Asab immediately fell into the bronze medal match where he outshot Nathan Xuereb of Malta to finish on the podium.
Meanwhile, Punam Yadav landed the bronze in the women's 63 kg weightlifting category with a total lift of 202 kg with defending champion Obioma Okoli claiming silver and Olayuwatoyin Adesanmi clinching gold.
Post the win, an emotional Punam found it hard to fight back tears of joy and said with pride: "This is the biggest moment of my life, bigger than everything else. This is the result of hard work I have put in for four years."
Weightlifter Satish Sivalingam made his way to a gold medal in style by setting a new snatch record with a lift of 149 kg followed up by 179 kg in clean and jerk for a total of 328 kg in the men's 77 kg category.
Ravi Katulu, lifted 317 kg(142+175) in the same event to give India a 1-2 finish.
Other Results
Day 4 proved to be less eventful for the Indian badminton contingent with the doubles pairings of Akshay Dewalkar-Pranav Chopra, Akshay Dewalkar-Jwala Gutta and singles player P Kashyap all knocked out of the tournament.
The 2010 silver medalist Kashyap lost 21-16, 21-19 to Rajiv Ouseph.
Table Tennis doubles pair Harmeet Desai and Anthony Amalraj won against England in their semifinal match. Ace paddler Achanta Sharath Kamal lost to Liam Pitchford 4-11, 11-8, 11-9, 5-11, 6-11.
The women's table tennis team lost to Australia in the bronze medal match.
Manoj Kumar advanced in the men's light welterweight quarterfinals.
The womens hockey team lost 3-0 to New Zealand.
Mahesh Mangaonkar beat Nick Taylor of Jersey 11-5, 11-3, 11-7.
Swimmer Sandeep Sejwal qualified for the 50m men's breast-stroke semifinals.
Poovamma Machettira and Sharadha Narayana qualified for the semifinals of women's 400m and women's 100m race respectively while Om Parkash Singh Karhana advanced to the final of the shot put event.